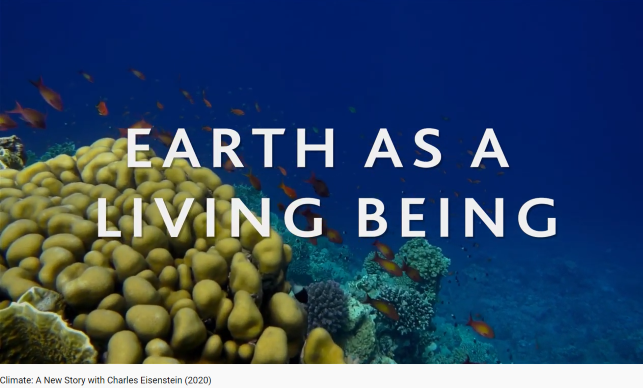 'Climate: A New Story' – Video featuring Charles Eisenstein, followed by discussion
12
12 people viewed this event.
This event is open to all CCA members, wherever you currently are on the "Eco-Awareness" cycle; our intention is exploration, conversation and community.
Charles Eisenstein is a renowned American humanitarian activist, public speaker and author. He graduated from Yale University with a degree in mathematics and philosophy before he launched into covering a wide range of topics including a history of human civilisation, economics, spirituality and the ecology movement.
In this video plus workshop session we will watch together a recent short video with Charles where he outlines his thoughts about the earth as a living being, invites us to consider how we can best serve the planet, and suggests ways we can realign with and regenerate the earth. We will then regroup to discuss our reflections and consider some questions about what this means to us as individuals, professionals and members of communities. The session will be facilitated by working with the generative principles and components of the Thinking Environment™
"Eisenstein is brave enough, vulnerable enough, insightful enough to activate a truth buried deep within all of our hearts: that the planetary crisis we face today can only be transformed by a revolution of love. This goes far beyond just cutting CO2 emissions but requires a blast of sanity: a shift away from a utilitarian world view towards an integral world view that recognises our earth as a breathing biosphere where all life is interdependently bound together and rooted in a sense of the sacred."
To register for this event please visit the following URL
Additional Details
Event Timezone Is - United Kingdom
Registration Deadline - 2021-03-15