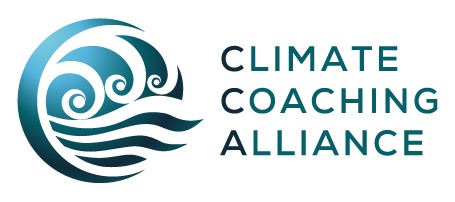 We know there is a rich and diverse community of coaches, facilitators, sustainability professionals and leadership development professionals who feel they are holding a useful piece of the puzzle that they want to share.
As the Climate Coaching Alliance grows we are collaborating to support each other in building a global community of coaches who are enabled to process, act and support our clients to do the same in the face of emerging unprecedented events.
If you are one of these professionals and would like to get involved in the work of the Climate Coaching Alliance we would love to hear from you.
There are a number of ways you can help including facilitating a dialogue, offering a coaching session, or hosting a webinar. As a matter of principle, our events are free. We are able to do this due to the goodwill and support of leading coaching bodies and practitioners all over the world. 
Hosted in your preferred language, the sessions can cover any aspects of environmental, social and economic responsibility and justice. They can be focused to attract local audiences or can offer a more global lens – feel free to choose the approach which will work best for you.
Use the buttons below to check out all the coming events. You can also view the past events we've supported. Better still, if you'd like to host your own event click "Post An Event" and send us the details for uploading to the calendar.
We look forward to your contribution.
We work with the Eco-Phase Cycle, which is based on Dr Peter Hawkins' model from eco-curious to eco-active. We encourage coaches to identify their own place in this cycle and ask them what phase their coaching sessions help their clients explore.