Your event will go live once it's been reviewed and approved.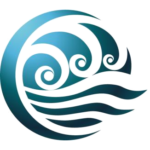 Use this form to let us know how you'd like to contribute to the Climate Coaching Alliance.
If the session you're proposing fits well with our purpose and we don't have any questions, we'll approve it and the event will go live on this website, and you'll receive a confirmation email. If we do have queries, we'll contact you within a week – so please be patient, as we're all volunteers.
We'll be encouraging members to view listings via our monthly newsletter and you can also promote your event in our LinkedIn and Facebook pages – and more broadly as you desire. Please encourage people attending your event to consider joining CCA at our website.
If you require any assistance, email us here.
We work with the Eco-Phase Cycle, which is based on Dr Peter Hawkins' model from eco-curious to eco-active. We encourage coaches to identify their own place in this cycle and ask them what phase their coaching sessions help their clients explore.