CLIMATE COACHING ALLIANCE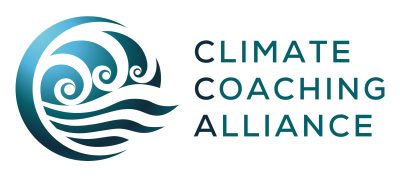 TRANSLATION: This site can be displayed in over 20 languages. Simply select from the menu above. This uses the Google Translate service and while we acknowledge it may not be 100% accurate, we hope it gives you a better understanding of the aims and operations of the CCA.
Climate Coaching Alliance?
The Climate Coaching Alliance (CCA) was set up in late 2019 and is focused on: transforming our practice; transforming our impact; and transforming the profession.
We participate in a positive shift in human awareness to effect wider systemic changes in the world towards a truly regenerative future – "To give life to the forest of life". We influence the global professional coaching community to bring the deep and difficult questions of climate and ecological emergency into coaching conversations. If we are magnificently successful, our current role will no longer be needed by 2025.
What's important about how we work?
The CCA employs the principles of livings systems in the way we operate. These principles are so important to us that our values are embedded into our principles of operation.
Inclusiveness, diversity and connection (relationships) are important to support the resilience of us as individuals and as a community.
Being a free, loving, global, and inclusive community that builds relationships between people and planet, raising awareness towards a flourishing future.
We give permission to all members to utilize and contribute to the development of the CCA architecture, and expertise to support and create systems change.
We hold space for personal, professional, social and ecological growth, through dialogue, networking, skill sharing, storytelling, and action.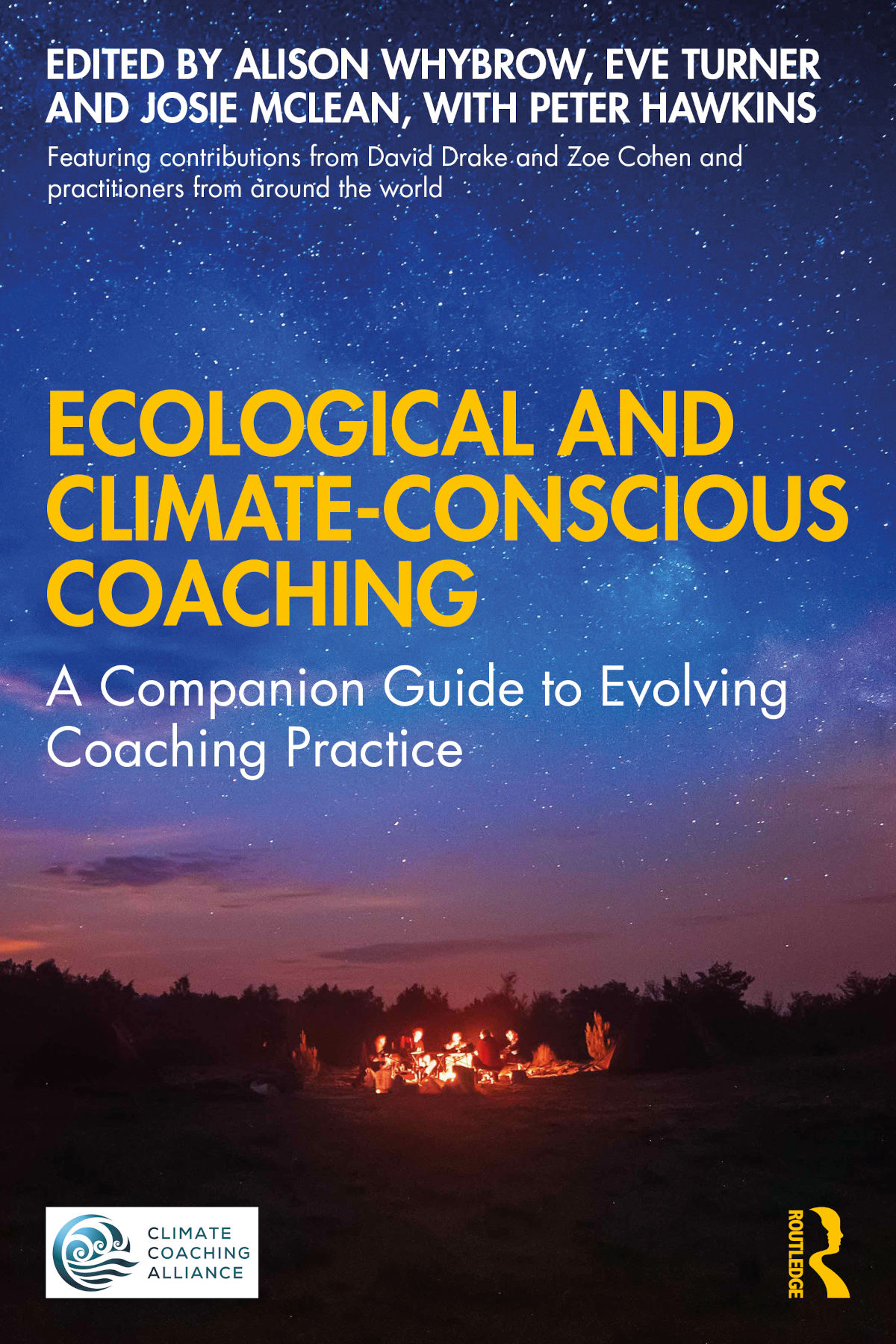 "This is a book of insightful journeys over seven days, reflecting on the ecological and climate crisis and the important role coaching can play... and will inform both trainee and experienced coaching practitioners with what they need to know about eco-engaged practice.'"

STOP PRESS - DISCOUNT AVAILABLE. Click Find Out More!
On Thursday 12th December 2019 the first global meetings were held with contributors from around the world. Representatives from the leading coaching professional bodies joined leading practitioners to discuss how we could make a difference and what our actions might be. There was a determination that these resources would be cocreated, owned by everyone and that the CCA would not be run by a small group, but be open to all, with diverse contributions. The needs of both individual practitioners and training programs were acknowledged as was the need for the CCA to be truly global, with active members from all continents.
As coaches, we sit with some powerful leaders, as facilitators we work with organizations and teams that make a difference. Organizations are far more than businesses, they are ecosystems with an enormous impact on individuals, businesses, government, society – and Earth's life force. How do we raise awareness and hold a central space for the Earth and our life support systems in our work and profession as coaches and facilitators, mentors and change agents and supervisors? When do we turn to the mirror and ask what are we doing, are we doing all we can, are we exercising our leadership – just as we encourage others to exercise theirs?
Register Here to Join CCA
We are an open, free community and we welcome you to join us by completing the form below. What questions are you holding? What contributions would you like to share? Thank you.
The inspiration behind the CCA's creation
Inspired by the Climate Psychology Alliance, Alison Whybrow, Josie McLean and Eve Turner launched the Climate Coaching Alliance with the aim "to enable individual practitioners, and the profession of coaching to develop strategies and practices that provide our clients (individuals, leaders and their teams) the right space to step into their necessary leadership role in the face of the emergency. We want to be able to look future generations in the eye when they ask, "What did you do when the planet was in crisis and it needed your help?" and say "We tried to make a difference". 
Our profession has a unique position, working with some of the world's top leaders. Many in the coaching profession really want to explore wider stakeholders, including the more-than–human world, in their work, but wonder how to do so. Through the Climate Coaching Alliance we want to provide the resources so that coaches have those tools to use as they think appropriate."