Registrations have closed.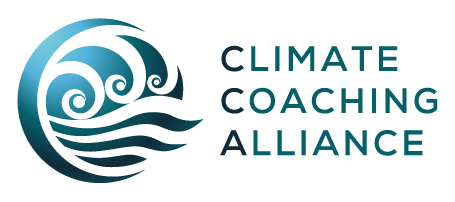 Courageous Coaching – having conversations that matter
256
256 people viewed this event.
The climate, environmental and biodiversity crises are the greatest challenges facing humanity. In this interactive session we will invite participants to discuss and share:
· What are some of the doorways into conversations that matter?
· How we create safe spaces for our clients & their organisations so they are more willing to engage in courageous conversations?
· What helps to cultivate conditions for mindset shifts?
In this session the facilitators will share insights we've gained from the Courageous Coaching programmes we've facilitated. We'll also invite you to share your experiences, and discuss how we as a CCA community can co-create better ways forward.
In the Courageous Coaching programmes we facilitate we integrate walk 'n talk coaching, with nature, somatic practices, mindfulness attitudes and practices, which cultivate conditions for mindset shifts to happen. We also introduce systems theory and perspectives and working with complexity.
Additional Details
Event Timezone Is - Ireland
Registration Deadline - Jul 20, 2022
Presenter / Host Bio
Grattan Donnelly is a highly experienced coach, facilitator and trainer, passionately interested in how we can create a better world for all life. With a background in leadership and management development, Grattan has been coaching since 2006 and is a leading figure bringing mindfulness into coaching since 2014. Grattan integrates neuroscience, mindfulness, somatic and nature practices into coaching, facilitating the people he works with to do deep transformational work and be at their best to contribute to a more peaceful world and healthier planet. He is a faculty member with both Dublin Business School and the Irish Management Institute and a keen sailor and dog walker. He is a Founding Honorary Life Fellow of the Association for Coaching, Ireland, and was Chair from 2013-2015. He is Associate Faculty with Irish Management Institute (IMI) on the Diploma in Executive Coaching, and trains the Diploma in Coaching for Performance in Dublin Business School since 2013.  He is a Board Member of Mindful Nation Ireland, and a  Qualified Mindfulness-Based Stress Reduction (MBSR), and is a member of the CCA since 2020.
Presenter / Host #2
Chris Chapman is an experienced systemic facilitator, working particularly with large diverse groups and communities of interest that go beyond single organisations. Most of Chris's current work is in the fields of education and sustainability. He has an MSc in Change Agent Skills and Strategies from the University of Surrey Business School and a particular interest in the relationship between adult development and our collective capacity to work well with complexity and uncertainty. Chris leads facilitation work at the beautiful Burren College of Art, helping organisations and systems to find creative approaches to complex challenges
Posted By - Grattan Donnelly
Email - grattan@grattandonnelly.com