Generating our pathways to climate and ecological action
Deadline for proposals: 31 January 2021
Following the resounding success of our previous two 24-hour conversations, our third global conversation is set to be even bigger and better. We'd love you to get involved!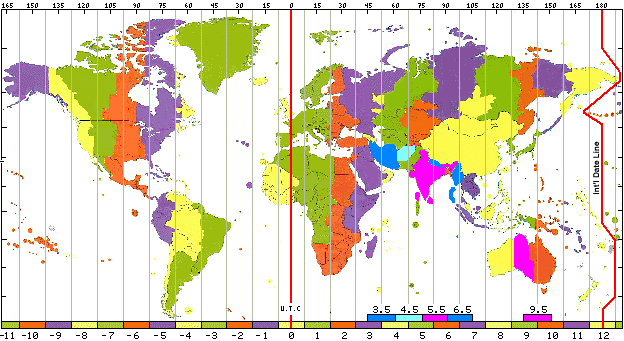 "Humankind has not woven the web of life – we are but one thread within it. Whatever we do to the web we do to ourselves. All things are bound together. All things connect."
A call to all coaches and aligned professions: We love the saying, "The best time to plant a tree was 20 years ago, the second-best time is now." Or in the words of Barack Obama, "If you want to prevent the worst of climate change before it is too late, the time to act is now."
How do we bring forth the depth of awareness of our place as part of the web of life and come into action from that place? How do we inspire and catalyse a wider shift towards a thriving planet for all?
We need courage, compassion and the right kind of space to do this work – which is where 4th March comes in. Like a wave, we are coming together with the purpose of bringing to light what's ours to do and how to get there.
What's happening on 4 March?
We are inviting you (yes, that means you) to host a session wherever you are in the world.
Different to previous 24-hour conversations – this time we want you to do the hosting and invite everyone you know to come along.
We hope to have five sessions in parallel at any one time, in any language, in the 24-hour period UTC 00:00 to UTC 23:59.
The focus is that anyone who uses coaching principles in their work will find this a practical and empowering day to be part of. This includes coaches, coaching psychologists, facilitators, supervisors, OD practitioners and more.
Last year, we had two global events: the first was about raising awareness, the second focused on moving from permission to action. This year, we have a dream that everyone in our community and beyond will take that action at least one step further, creating or starting to create pathways for ourselves and others to follow.
What would we love to see emerge?
We would love sessions that embed living systems principles:
Go with your energy, what are you drawn to do?
Co-led, even better if they involve partnerships across borders. Who might you invite to co-lead an session with you
Open and free – so that anyone can join.
We would also love to see sessions that:
Give space for dialogue and discussion enabling processing and sensemaking. We have found this aspect critical to enable movement through awareness into engagement and action.
Have a practical output that clarifies a pathway for coaches to take action. This could be a way they can shift themselves and their own awareness, working on their 'being'. It might be a way coaches can bring climate and the ecological emergency into their practice, working on their 'doing', making a bigger impact in their community, profession or more.
Integrate nature.
Integrate other stakeholders of this work in some way (eg community, local government, business, future generations, youth, non-human participants, indigenous elders).
Explore the depth of our cultural assumptions and human created systems that may be considered the root cause of the symptoms we refer to as climate change.
Increase our capacity as coaches and leaders to enable ourselves and others to reconnect, grasp our crises and lean into the necessary system changes.
We want to create movement.
Submit your ideas:
Create an outline of the session that you want to host or co-host and complete the form on the website here. The 'date' field should read 4th March 2021. You might find it useful to refer to the eco-phase cycle diagram on that page for inspiration.
Sessions can be longer than an hour and could be run more than once and it might be run by different people in different hemispheres or time zones.
If you would like to discuss an idea that you're thinking about, please email MarchEvent@climatecoachingalliance.org. 
Please submit your idea(s) as soon as possible, and not later than the 31st January. We can't guarantee inclusion if submitted later than the 31st, but we would also love you not to be restrained by this date.
We will review all ideas submitted at the beginning of February, with a view to creating an overall programme. We will come back to you with any questions or tweaks in light of the wider event. Once your session is confirmed we will put you in contact with the social media pod.
Running and hosting a session
Participants will need to register for your session through the CCA website.
You will be hosting on your own video platform such as Zoom. If you don't have access to a video account, such as Zoom, Google Meet, etc. please borrow a colleagues', or ask for some help.
If you want to record your session, that is something that you need to either make clear on the booking form, including the recording will be used, so people only book if they are happy with that, or you can ask at the start of the session.
If your session is repeated across different time zones you will need to submit each occurrence separately.
If you feel you need support, please ask. We will help make sure you have the support you need.

Be brave, be courageous!
What if you really allowed yourself to know that this 12 months in front of us is 'it'?
What if you knew that this is our opportunity to stand out for everything that we care about on this blue dot we call Earth?
What will you do?
Who will you become?