Registrations have closed.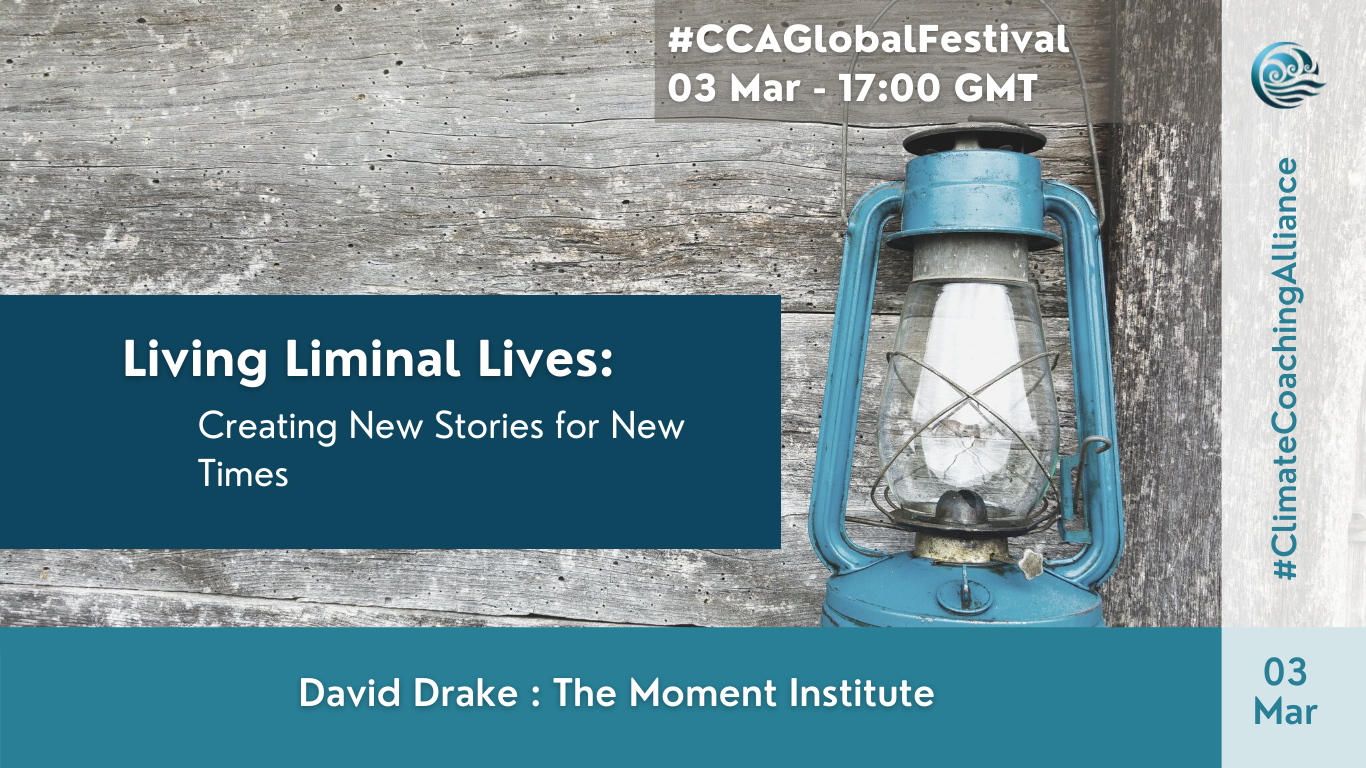 Living Liminal Lives: Creating New Stories for New Times
819
819 people viewed this event.
What If everything you needed was right in front of you? You could reclaim time and energy that you can use to be more fully present. You could offer scaffolding rather than trying to guess what people need. You could work on real issues that matter to people and the planet.
We need to profoundly shift how we work in this time of so many unknowns. What if you got off the merry-go-round in which the horses are painted different colors but are all going in the same circle? What if you thought vertically instead by drawing on the wisdom of the earth below us, the collective around us, and the vision above us?
In this session, you will learn the five phases in the Narrative Coaching process. We will explore how to use this model yourself to address climate change so you can do the same for your clients. They can only travel as far with us as we have gone ourselves.
We will look at the threshold we need to cross to move from one phase to the next, the grief we often experience in doing so, and the trust we often need to be in the unknown.
We need to cross thresholds to increase our engagement and decrease our sense of overwhelm. The flow through the five phases enables us to life more fully in these liminal, in-between, times.
The more we spiral through this process, the more evolved our stories become — and the more we can do that feels like it makes a difference — for ourselves, our clients and those we care about.
You will have time to work in small groups using to explore the threshold you are at right now in your life and/or your practice.
Additional Details
Event Timezone Reference - GMT
Presenter/Host Bio
Dr David Drake is the CEO of The Moment Institute in Portland, Oregon (www.themomentinstitute.com). He is the founder of narrative coaching, and his new work on Integrative Development is changing the way we think about education, training, and development. He is a Thought Leader for the Institute of Coaching at Harvard. He is the author of over 60 publications, including as author of Narrative Coaching: The Definitive Guide to Bringing New Stories to Life (2018).
Email - David@themomentinstitute.com