Registrations have closed.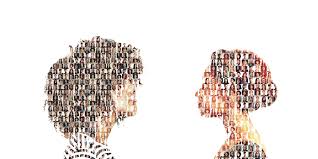 Acting Tools for Coaches & Leaders: regenerate, transform, sustain
407
407 people viewed this event.
In this workshop, we will present and experience 3 acting-inspired practices for climate coaches and leaders to regenerate, transform and sustain energy for change.
1) Experiencing the present as regenerative energy
– Meisner Repetition Demonstration
– Going beyond the "self" to experience dynamic "oneness"
2) From individual to collective consciousness of past and future
– guided daydream/journey into the future (or past)
– unfolding emotional resonance and meaning of images, sensations, words
– impact on inspiring, clarifying and articulating a company's ideology, priorities and transformation areas
3) Empowering leaders to sustain transformational engagement
– a speech to change the world
– exploring tools: combining thought and emotion to influence action
– impact on overcoming inertia in the face of information, and turning pain/fear/anger into a force for change
Additional Details
Registration Deadline - Mar 5, 2022
Presenter / Host Bio
Frederique Nahmani is an actress, consultant, coach and lecturer. After working for 25 years as an actress and a director of strategy and corporate development internationally, Frederique founded her consulting practice to help companies and leaders shape the future. Using a holistic framework and tools inspired by the acting craft, she focuses on driving engagement through greater creativity, authenticity and coherence. Previously, as a senior executive at Radical Media, the WPP group and Liberty Global, Frederique launched new TV channels and programming, managed advertising clients such as  Google, and advised companies on M&A activity. As an actress, Frederique trained with expert coaches in the Meisner, Adler, Method and RSC acting techniques. She has worked on many Off-Broadway, London and Paris stage productions (The Norman Conquest, The Real Thing, Mauritius, Cloud Tectonics, Rosencrantz & Guildenstern Are Dead, Brilliant Traces, Miss Julie) and award-winning films (Universal Language). She graduated from Columbia Business School and Sciences Po. Paris where she currently teaches "Acting Tools for leaders: listen, engage, influence".
Presenter / Host #2
An artistic coach since 2009, Ariane Schrack teaches casting in Paris and collaborates with many French (Cédric Klapisch, Marilou Berry) and international (Matt Dillon, Jacob Fortune-Lloyd) directors and actors. She also helps companies and individuals unblock their creativity, facilitates public-speaking and personal positioning. Prior to 2009, Ariane gained extensive and hands-on knowledge of filmmaking, having successively been an assistant director, a casting assistant, an extras manager at several French production and distribution companies.
Posted By - Frederique Nahmani
Email - frederique@outoflineconsulting.com