Registrations have closed.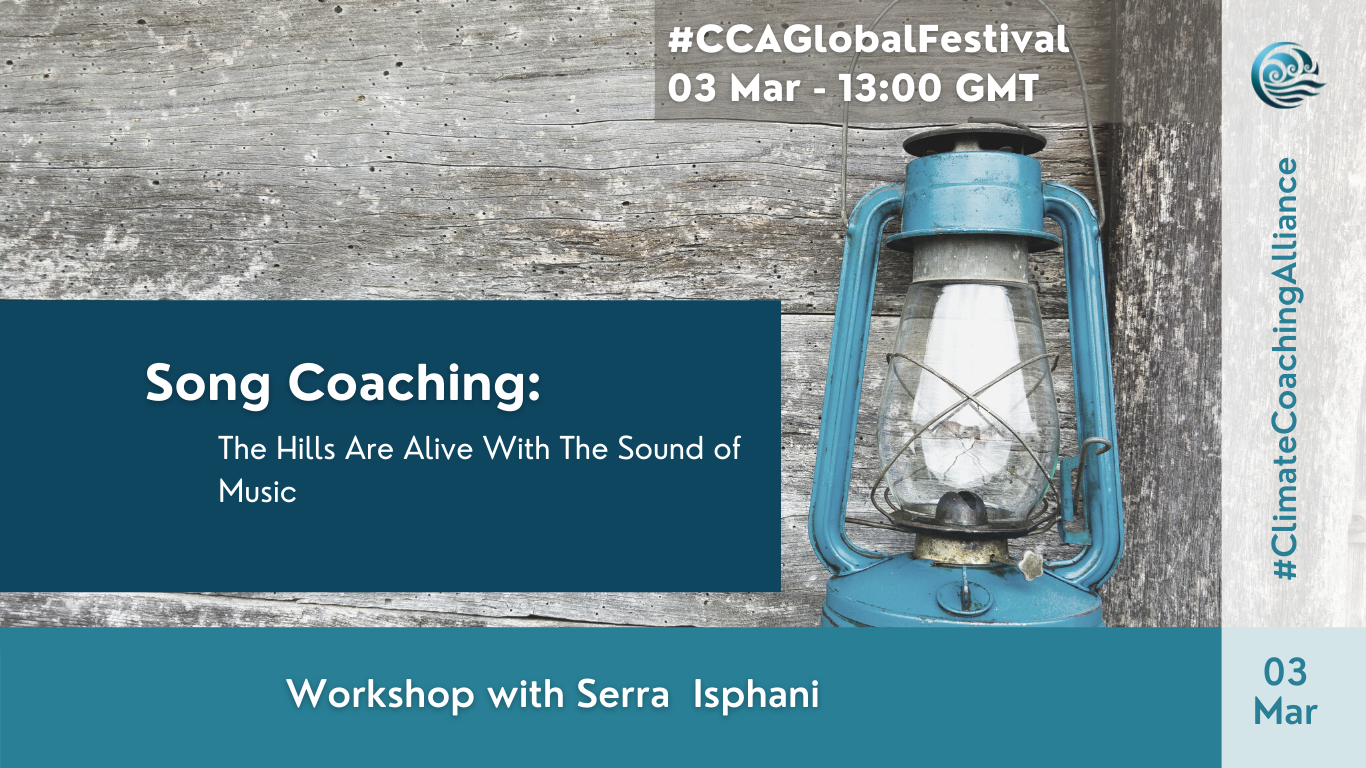 Song Coaching: The Hills Are Alive With The Sound of Music
525
525 people viewed this event.
Bring your favourite nature song to share. Research has shown that singing can be good for you on many levels. It may help lower stress, boost immunity and lung function, enhance memory, improve mental health, and help you cope with physical and emotional pain. One of the best things about singing is that you don't have to be good at it to reap the reward In This workshop we will bring together traditional and new songs of nature, from around the globe – and sing ourselves toward our goals!
Additional Details
Registration Deadline - Jun 2, 2023
Presenter / Host Bio
Serra İspahani is a professional coach. Her main goal is to enrich the world. She tries making the world a happy place by using open-ended coaching questions. Besides her professional life, she focuses on minimalism. She believes there is strong connection between nature's act and how people consume. Since every living thing is equal, she tries to raise awareness about mother earth.
Presenter / Host #2
Basak Beykoz as an ORSC trained coach developed the restART coaching program with living systems principles. RSI, systems coaching, non-violent communication, Mindfulness, Points of You and solution focused coaching are some of the instruments she widely uses. Going through various personal & professional milestones in life, she developed a deep and broadened comprehension of different walks of life. She has a previous career of Project Management. Being ecology-literate professional, she has been active at CCA. She has several published articles and short stories in Turkish.
Presenter / Host #3
Gary Bradley (BSc., PhD) is a Coaching Psychologist and professional musician based in Northern Ireland. He specialises in perception, decision-making, stress management and behaviour change within environment, health and creative sectors. His current work combines embodied psychology and complexity in leadership engagement in uncertainty. When not recording music, he can be found wandering about on beaches and mountains, considering how geology and ancient history can help us tell better stories about our world.
Posted By - Serra İspahani
Email - serraispahani@gmail.com