Registrations have closed.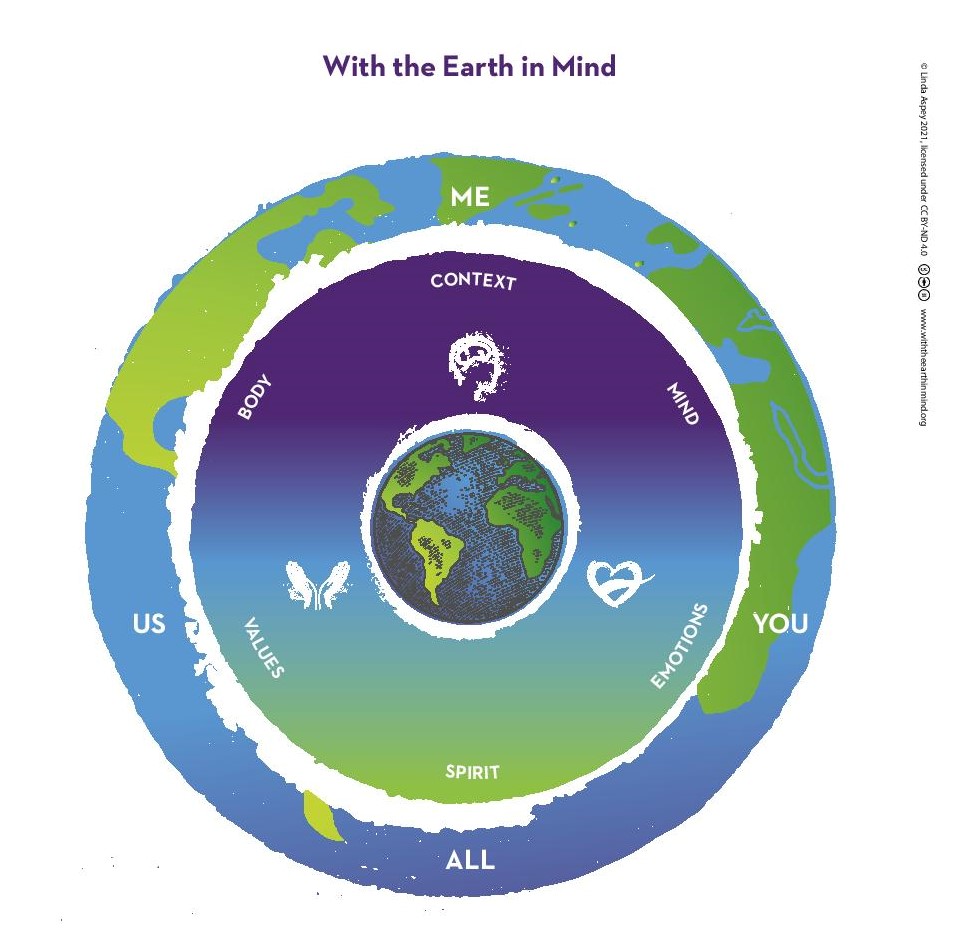 With The Earth In Mind
854
854 people viewed this event.
With the Earth in Mind is a systemic framework to help people increase their awareness of their relationship with, and responses to, climate change and ecological decline so they can become more intentional, purposeful, and proactive. It can be used by and with individuals for personal exploration, with coaches and coaching supervisors for professional supervision, and with coachees, teams, groups, and leaders of communities and organisations.
Participants to this workshop will have the chance to explore the model, experiment together, then take it away to test it out, if desired, with their peers, supervisees, or clients. We currently have groups in Europe and Canada testing it out and participants to this workshop can if desired join one of these Learning Circles to continue your learning and gain peer support with the tool.
Additional Details
Event Timezone Reference - Canada
Presenter/Host Bio
Linda Aspey Linda is an executive coach, facilitator, therapist, writer / editor, activist & public speaker, working with individuals, teams, groups, and whole organisations who want to take positive action on climate change, environmental harm and the underlying social injustices. Alumna of the Cambridge Institute of Sustainability Leadership, she's facilitates "Work that Reconnects" programmes and runs free community Climate Cafes. Linda is also Global Faculty at Time to Think, teaching the Thinking Environment, and a Fellow of BACP.
Email - birdguy.miller@gmail.com