Registrations have closed.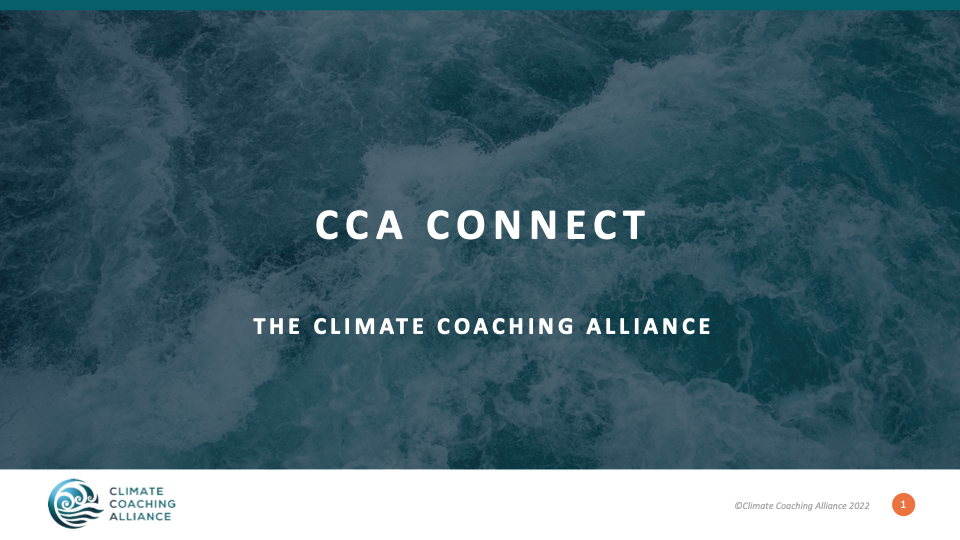 CCA CONNECT
169
169 people viewed this event.
🌍 Join Us at CCA Connect: A Monthly Gathering of CCA Global and local Communities members 🌍
This session will look at democratising coaching and improving access tp coaching from an African perspective, with inspiring stories and difficulties along the journey. The discussion explore four issues arising from setting up a climate coaching community 1)creating Identity, 2) simplifying needs for global south communities, 3) getting support from local organisations and 4) taking the message to communities in order to concrete action plans.
The session will also share the latest news on the "CCA seasonal heartbeats" our exciting new programme and themes for the coming year
Why Join CCA Connect?
At CCA Connect, we bring together members from all our global communities in a "cafe space" style where meaningful conversations take centre stage. It's a dynamic platform where you can share, learn, inspire, collaborate, and innovate alongside like-minded members who share your passion for climate action.
Mark your calendars for the next CCA Connect event and be part of an inspiring experience of connection, growth, and transformation. Join us as we create a global network of changemakers dedicated to positively impacting our communities and the world.
Remember, CCA Connect is a co-created event—your active participation and contribution make all the difference. Together, let's contribute to shaping the future of the coaching profession, by building the confidence and capability of coaches to accelerate climate action.
Looking forward to seeing you there!
Please use this link to register: https://us02web.zoom.us/meeting/register/tZAvf-2opzIsHtJaF2qLet1pIW8DuK3DTNp0
Additional Details
Event Timezone Reference - GMT
Registration Link - https://us02web.zoom.us/meeting/register/tZAvf-2opzIsHtJaF2qLet1pIW8DuK3DTNp0
Email - communications@climatecoachingalliance.org