Registrations have closed.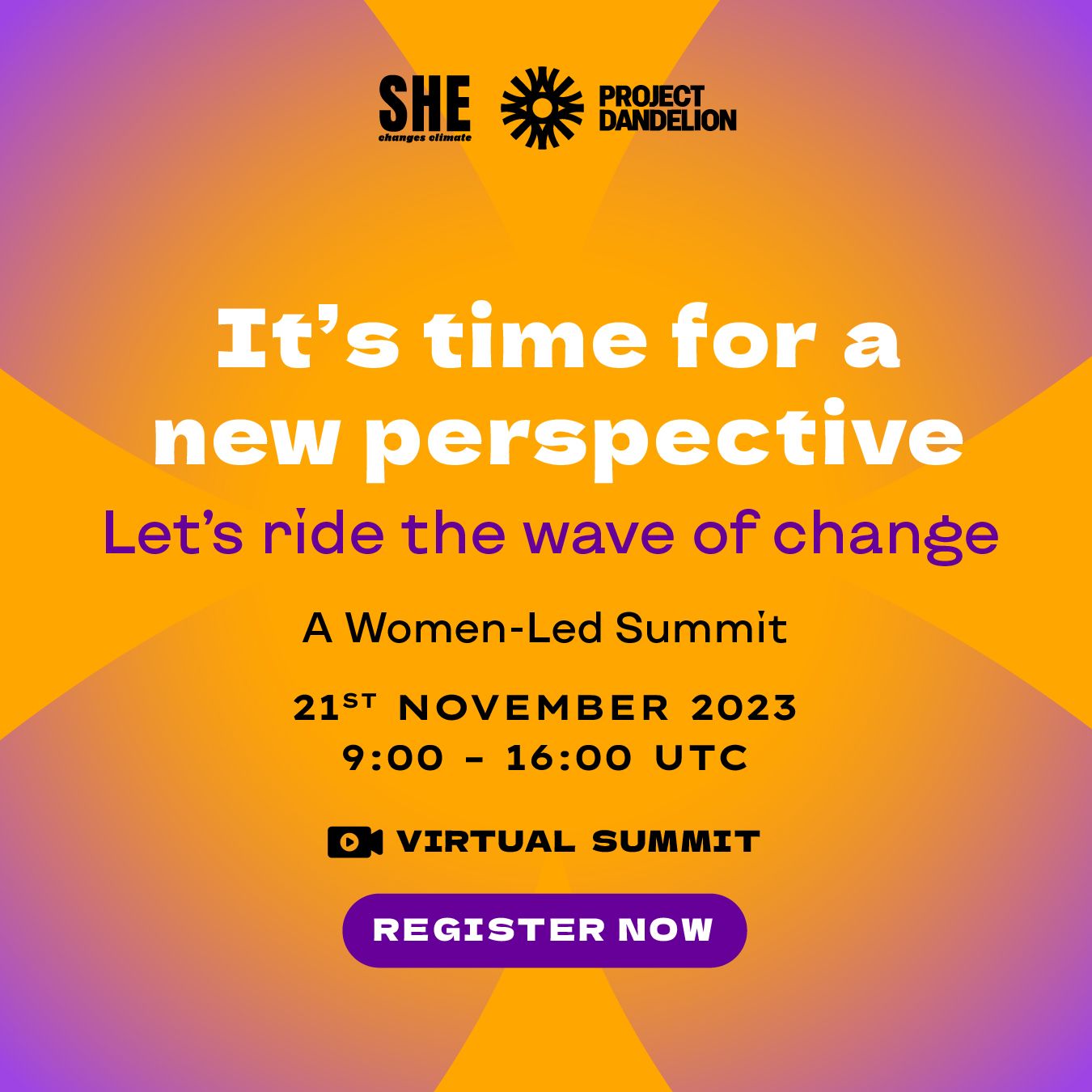 Unite For Climate Solutions: A Women-Led Summit
43
43 people viewed this event.
Have you signed up for the Unite for Climate Solutions women-led virtual summit?
Hosted by SHE Changes Climate
She Changes Climate  has partnered with Project Dandelion to bring you a dynamic blend of discussions on Energy, Finance, Nature and Inclusion & Diversity—all with a focus on applying a gender lens on climate action to bring in new perspectives on tackling global climate challenges.
We've rallied women leaders from global grassroots organizations and from across the climate justice movement to share their vision for an inclusive and climate-safe future and how we can get there.
Don't miss out! 
Additional Details
Event Timezone Reference - UCT
Posted By - Janet Elaine Mrenica
Email - taproot.jem.systems@bell.net