Registrations have closed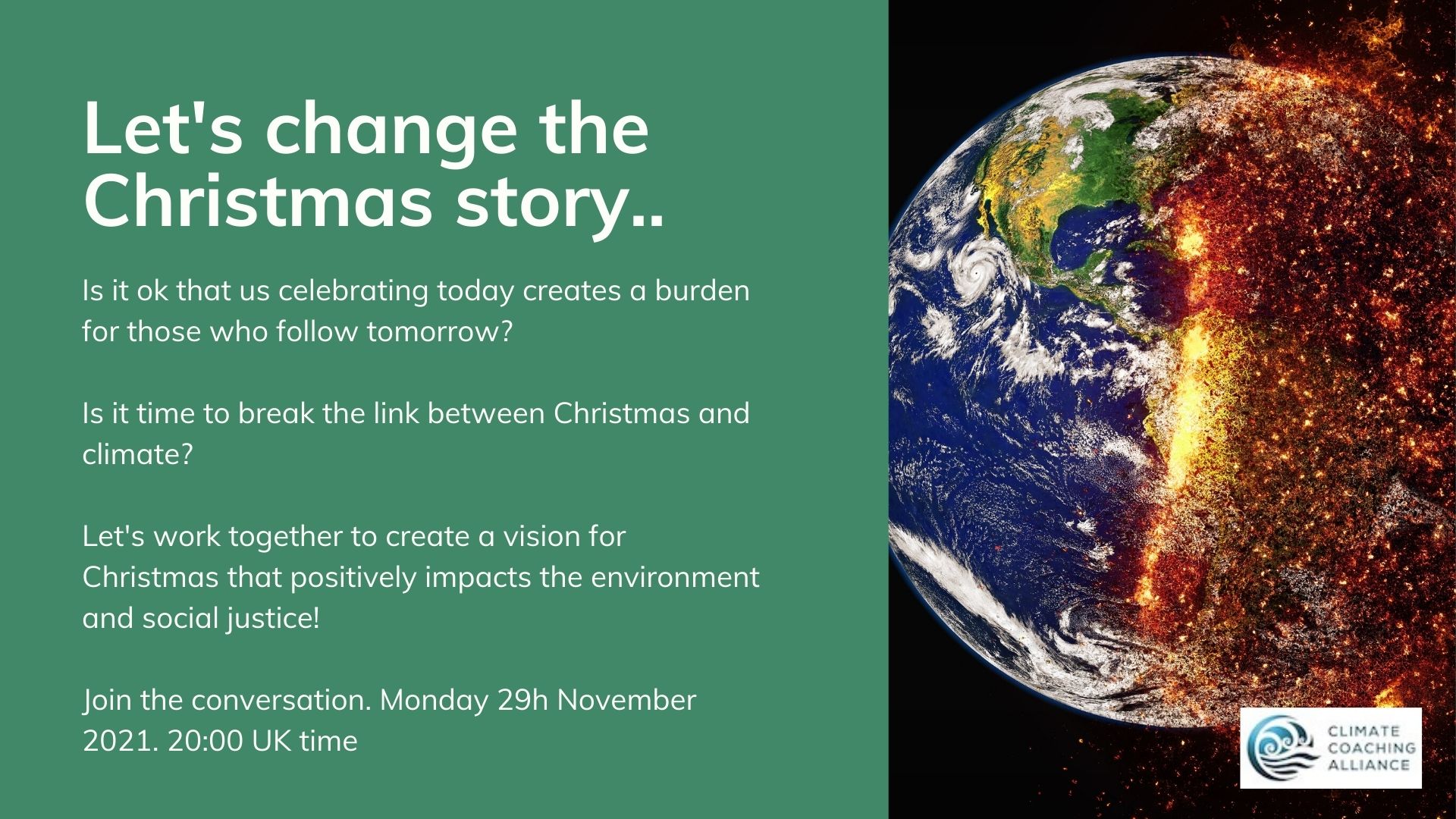 A new Christmas Story…2!
58
58 people viewed this event.
Let's change the Christmas story…
What if Christmas was aligned to a living planet and flourishing human and other than human world?
So much of what Christmas represents in certain cultures and communities has been reduced to materialism and excess. Christmas a western tradition, and just one of the festivals of light at this time, has turned into an orgy of global consumption and waste for those with privilege and money. As a festival, it has spilled beyond religious boundaries and leaks across cultures.
What started as a tradition of celebration of seasonal patterns, reconnections, and life, now causes so much harm for many across the globe and for those who come tomorrow.
What if we could inspire a positive change?
Working together, we can create a vision for Christmas where giving and gifting impacts positively on each other and our world.
At our first conversation on 15th November, many ideas were shared, traditions that didn't involve consumption. As Rob Hopkins might agree, we are losing our imagination and creativity, together we can rediscover it. Here are some of the threads:
· We shared some practical alternative gifting ideas from plants for the garden to grow food to learning a new skill or gifting a subscription to a local organic farm shop.
· We wondered what it would be like to bring the human element back into the core of celebration through song; readings of gratitude; writing meaningful letters; and investing time in local communities.
· We discussed new stories based on the need to re-engage with core spiritual traditions and our ancient place-based rituals.
For the second conversation we will focus on some core threads:
1. Creating a story…that reconnects with the spiritual core of the Winter Solstice. What if we created a positive story that set people free from the consumption of Christmas?
2. Creating a story…where Father Christmas / Santa became a symbol for a regenerative Christmas?
3. Creating a greeting e-card with a different message
4. A model for a coaching conversation that members can use with families and friends in the run up to Christmas
We look forward to seeing you there and cocreating what will emerge.
Additional Details
Event Timezone Is - United Kingdom
Presenter / Host Bio
Jaime Blakeley-Glover, UK Jaime is a coach, team coach and facilitator who combines his coaching with drive to have a positive impact in the world and the benefits of working in nature. He is co-founder of Orientate, an outdoor coaching and team development organisation and Ecollective, a coaching collective. He has 20 years' experience in senior leadership roles in public and private sectors. He is a trained Mountain Leader; a Member of the EMCC; ILM Level 7 Certificate in Executive Coaching; Certificate in Systemic Team Coaching (AoEC); PRINCE 2 Project Management Practitioner; Better Business Cases Practitioner; and Member of the Royal Institution of Chartered Surveyors
Posted By - Jaime Blakeley-Glover
Email - jaime.blakeleyglover@gmail.com