Registrations have closed.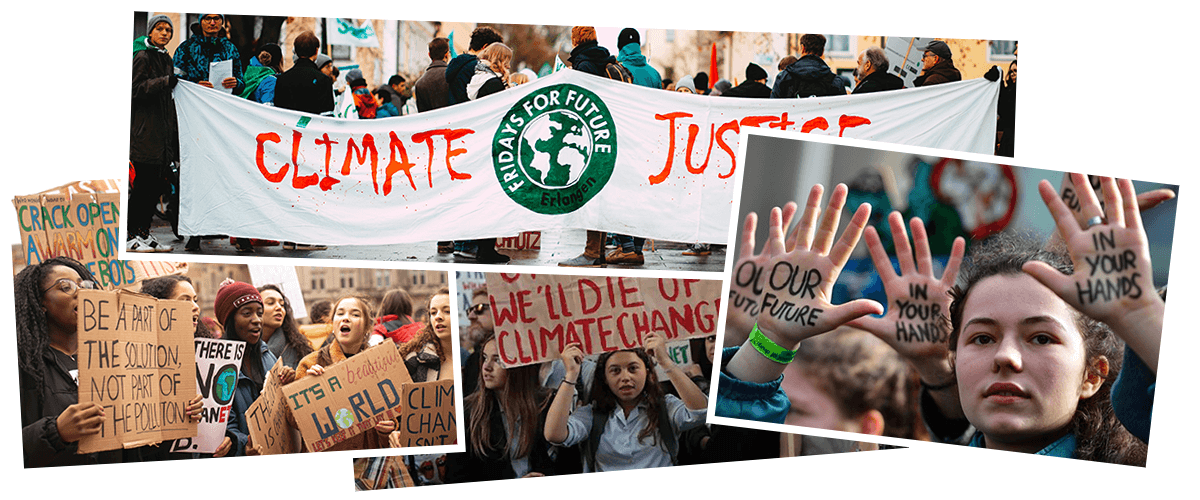 GOOD GRIEF! Accept Wicked Predicaments & Feel Big Feelings. GOOD GRIEF Workshop 1 of 4
1150
1150 people viewed this event.
GOOD GRIEF! Why is it so hard? Facing climate grief with honesty, grace & action
A series of four one-hour dialogues with peers, featuring guided facilitation, deep reflection, and conversation thought-starters to create hive-mind and community connection. Dialogue structure is based on the teachings of the Medicine Wheel, the 4 Seasons, and the 4 Elements: Together. We'll use these spiritual frameworks for inspiration to guide our dialogue. Model developed by: Good Grief Network.
This 4 Session dialogue process helps us lean into our big emotions, accept uncomfortable truths, be joyful, and hold space for each other. The intention is to feel more present, mindful, grounded and content, to affirm guiding principles and core values, to explore complex feelings, emotions and beliefs, to embrace new visions of the future, and take long showers without guilt or shame. Individuals didn't create the climate crisis nor can individuals solve it.
These four dialogue sessions are a way to cope with overwhelm, anxiety and stress. The steps help us learn to help others with climate grief. In the 4 Steps we work individually and collectively to process our past experiences, eliminate unhelpful beliefs, create more of what we want to see in the world, and clarify who we want to be. The fundamental question we'll address is: "How will earth, humanity, and me navigate these tough times?" We'll examine our past, inform our present, and guide ourselves to the future.
OUTCOMES: Facing climate grief with honesty, grace, and action helps us help others to: Grow beyond our comfort zone; Shift consciousness; Make better decision; Tap ourselves into resonant action; Find our tribe; Improve communication skills; Find middle ground; Have a positive influence; Generate conversation starters; Help others go from where they are to where they want to be; Translate "doing" into "being": in better relationship with self, clients, community, and planet
It is recommended that participants register for all 4 workshops, but not required.
Dialogue Session 1: Accept Wicked Predicaments & Feel Big Feelings. GOOD GRIEF Workshop 1 of 4. One hour
We are all fearful of the future and need space to process grief, sadness and loss. In this session, reflect on your feelings around the severity of the climate crisis and other wicked predicaments. Grieve the harm society have caused. Forgive yourself for the impossible choices available. Free yourself from isolation, loneliness, suppression of feelings, or whatever is holding you back. Ironically, by leaning into grief and accepting dire reality, you'll gain a renewed sense of personal joy, hope, and resolve. We will feel and invite dismay and grief to move through us because the planet needs us to fully awake within ourselves. Acceptance does not mean surrender nor resignation. It means I'm available to engage and open to the reality of the world and seeing where I can go from here. Format: 20 minute presentation, 30 minute breakout rooms, 10 minute Q&A.
Acceptance thought starters for breakout room dialogue: Accepting the severity of the crisis makes me feel… / I lean in, reflect on, and accept heavy feelings by…. / Painful feelings teach me to….. / The first time I felt grief/fear/anxiety about climate and earth was…/ To me, inner-work, self-compassion, forgiveness, vulnerability etc, mean…../ Other thought starters topics include: new growth, creativity, capacity, focus, personal development, living your values, development of the conscious mind, and awareness of self and the world around us.
Please note that this session will be recorded for use in the CCA seedbank, freely available to visitors to the CCA website. By attending, you are agreeing to this happening. Thankyou.
Registration link:
https://us02web.zoom.us/meeting/register/tZ0tcOuupjstG9EpuvHJGxxdw8zyMIsEk4bK
Dialogue Session 2: Resiliency: Leveraging Gratitude, Connection, Mindfulness, Appreciation & Beauty. GOOD GRIEF Workshop 2 of 4. One hour
Resiliency is essential to having balance, perspective, and inner peace. How does resiliency show up in your life? It means making room for celebration, relationships, manifestation, and so much more. Gratitude practices help us heal the trauma of climate crisis, cope with societal ills, and fight back against inequality and oppression. In this dialogue, you'll connect with your own resiliency & wellbeing, become inspired by others, be thankful, and live aligned with wellness and abundance. When we show fear the door, and embrace brave space, we are more capable of embracing the uncertain future. Gratitude and Mindfulness create resiliency by helping us drop into the slower parts of our brain where we have better control over our resources and our reactions, where we observe our thoughts, rather than identify as them. Format: 20 minute presentation, 30 minute breakout rooms, 10 minute Q&A.
Gratitude thought starters for breakout room dialogue: How do I BE vs Do / How do I bring gratitude into my life / What practices of resilience are available to me / How can I be less reactive, more self-compassionate, and confident / My connection with nature makes me feel…./ I create spaciousness in my life by….. / Connection means…. / I am imaginative and playful in these ways… / I show up as my most authentic vulnerable self by……/ Other thought starter topics: giving, generosity, relating, joy, activity, transformation, creation, nature/ecology, and feeling alive.
PLEASE NOTE THIS SESSION WILL BE RECORDED FOR USE IN THE CCA SEEDBANK WHICH WILL BE FREELY AVAILABLE TO VISITORS TO THE CCA WEBSITE. BY ATTENDING YOU ARE AGREEING TO THIS HAPPENING, THANK YOU
Registration link:
https://us02web.zoom.us/meeting/register/tZUudOuppjorHd1tTrDHYAueYbVK7GEcHIYz
Dialogue Session 3: The illusion of Certainty: Questioning Assumptions. GOOD GRIEF Workshop 3 of 4. One Hour
In truth, everything is uncertain. When we are brittle and inflexible, we lose opportunities to hear other perspectives, find allies, and sit with tension. Letting go of expected outcomes and being in the moment is hard. We'll explore what it means to BE with uncertainty, present in the moment, and examine how our minds are prone to bias and judgement. Developing compassion for ourselves when we are wrong, and cultivating understanding and patience for others in key. We strive for control and certainty because we want to feel secure. Accepting uncertainty is not giving up hope; it fuels action, and action fuels hope. Format: 20 minute presentation, 30 minute breakout rooms, 10 minute Q&A.
Uncertainty thought-starters for breakout room dialogue: being with uncertainty / certainty as illusion / releasing expectations / being flexible / the meaning and honoring of mortality / sitting with the tension of life vs death / Showing compassion when others are wrong / Am I willing to change my mind?. Other thought starters include discussion of: shedding old ways, re-assessing, introspection, curiosity, reason, grief, letting go, purification, emotions, the psyche, the subconscious mind, and beliefs, past experiences and memories.
PLEASE NOTE THIS SESSION WILL BE RECORDED FOR USE IN THE CCA SEEDBANK WHICH WILL BE FREELY AVAILABLE TO VISITORS TO THE CCA WEBSITE. BY ATTENDING YOU ARE AGREEING TO THIS HAPPENING, THANK YOU
Registration link
https://us02web.zoom.us/meeting/register/tZEscuiorjksG9F1Jx9q511yy2rjO-XKST4o
Dialogue Session 4: Aligning Values, Meaning, Action, Vision. GOOD GRIEF Workshop 4 of 4. One Hour.
Grow beyond your comfort zone. Give yourself permission to take action that's right for you, however small or big. Explore a myriad of possible actions, prioritize, let go, and act. Open your mind to the path less travelled. Shine light on the lesser known you. Imagine that which you've never considered. Find inspiration from other peoples approaches. Imagine what you could do in the next day/week/month/year. What are your obstacles and how are you going to handle them? Together we see, we look, we feel. We let the dismay and grief move through us, to be fully awake within ourselves. Find your own delicate balance that exists between the polarities and extremes. Envision new ways of existing and being together. Format: 20 minute presentation, 30 minute breakout rooms, 10 minute Q&A.
Meaningful action thought starters for breakout room dialogue: reflect on negative aspects of the world in need of repair / Express dissatisfaction with the suffering of humanity & earth / Experience and bear witness to crisis / Enact catharsis / Raise activist morale / Build community / Eliminate patriarchal systems, institutions & norms / Avoid self-sabotaging behaviors / Create better stories / Visualize good outcomes. Other thought starters include: reflection, rest, reform, recharge, planning, preparation, learning, responsibility, stability, and grounded-ness
Please note that by attending this session, you are agreeing to the session being recorded. The content of this session may be used in an anonymous way in case studies to be shared on social media and the CCA website to promote the aims of CCA.
Registration link:
https://us02web.zoom.us/meeting/register/tZYlfuqvqzsqEtcTqEcOJsoFJumZ9j3SZ1wa
Additional Details
Event Timezone Reference - Vancouver, Canada
Presenter/Host Bio
Andy Miller is a grief stricken climate scienitst turned climate coach. He spent 25 years as the lead scientist at Canada's largest member-based environmental organization. He coached Aboriginal / Indigenous youth entrepreneurs for 2 decades. Now he coaches the parents of youth climate activists, organizes citizen-led climate action groups, and facilitates climate grief workshops. Helping Business Ensure Their Future. Helping Parents Make Sure There IS a Future. As a parent, I struggled with complex emotions while parenting a child through crises that pale in comparison to climate. My adult child traces their first memory to a media shoot, at age 2, sitting under the worlds oldest Fir tree, in a First Nations Tribal Park, slated for clearcut logging. Even as a climate-focused scientist, who had a kid with amazing exposure to issues, it was terribly difficult for us to cope with overwhelm and grief. Today, I see the challenges my kid's peer group faces with the climate crisis and their sense of loss. I use this as a portal to help parents develop skills to be in better relationship with self, kids, loved ones, and the world. Happily, the solution to our inner climate woes is simple: Talk About It in skillfully guided reflection to regain agency and purpose, connect to self, get embodied, into your heart, enabling action. And that's exactly what I do: guided "brave space" conversations at the intersection of you, your family, the planet, and humanity. You'll laugh and cry. You'll reach highs and lows. You'll have light bulb moments. Once we learn to be in better relationship with ourselves, our feelings, emotions, and beliefs, we get better at aligning our values with our actions, find our community, and become integral in the lives of others. Climate Earth Coaching works simply and beautifully, enabling clients to reach peace amidst the chaos of the world.
Presenter/Host 2
Farah Ali: Relationship Coach / Life Coach / Climate Coach Farah Ali is a life coach who focuses on couples with relationship issues, singles who want to meet their ideal partner, and people getting over past relationships that are ready to plant seeds for a better future. She helps people gently uncover and free themselves from subconscious beliefs and emotional blocks that may hinder them from what they truly want in their romantic lives. She uses cutting edge approaches like Emotional Freedom Techniques that bring about lasting change in the direction people want to change. Farah's worked in 15 countries as a humanitarian worker with both the UN and Doctors Without Borders, and brings her broad perspective to life and the world to her coaching. She has a passion for supporting individuals to deepen awareness and get the benefit of the life they desire. She has seen how relationships operate all over the world, including nuanced cultural norms and universal truths.
Posted By - Andrew Miller
Email - Andy@PeopleClimateEarth.com