Registrations have closed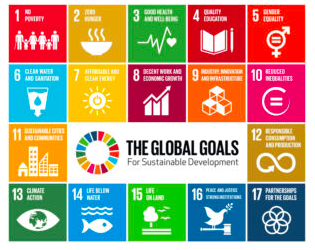 How Coaches Can Start to Work with the UN Sustainable Development Goals
150
150 people viewed this event.
The United Nations (UN) Sustainable Development Goals (SDGs) are an international framework adopted by 193 countries. They are an evidence-based tool that helps measure progress towards the triple bottom line of people, planet and profit.
No matter what you think of them, the Global Goals are here to stay. Every day more and more businesses are adopting them into their strategy. If you don't learn how to work effectively with them as a coach, you will become irrelevant.
This is the decade of action, where the vision is to realise the SDGs by 2030. Following Covid-19, it's estimated that the SDGs won't be realised until 2060. As coaches, we have the ability to unlock hidden potential that can help shorten the time it takes.
For the last four years, Earthself has been integrating the SDGs into its own business model and working with organisational clients who are doing the same. Now it's time to share what we've learned to help other coaches create a world that works for everyone.
In this presentation, you'll discover:
· The systemic nature of the Global Goals and why its more important now than ever to ensure you're capable of working with them
· What 'Third Sector' organisations can teach us about the Global Goals
· How you can start working with the SDGs as part of your own coaching practice
There will also be an opportunity for reflective learning following the presentation. The session will be recorded and uploaded on the Earthself YouTube Channel and the Climate Coaching Alliance Seedbank.
By registering you acknowledge this. If you do not want to be recorded, please keep your camera off.
Additional Details
Event Timezone Is - United Kingdom
Presenter / Host Bio
Tabitha Jayne  For more information about Tabitha and her work, please visit: http://www.earthself.org/
Posted By - Alison Whybrow
Email - alison@alisonwhybrow.com