Registrations have closed.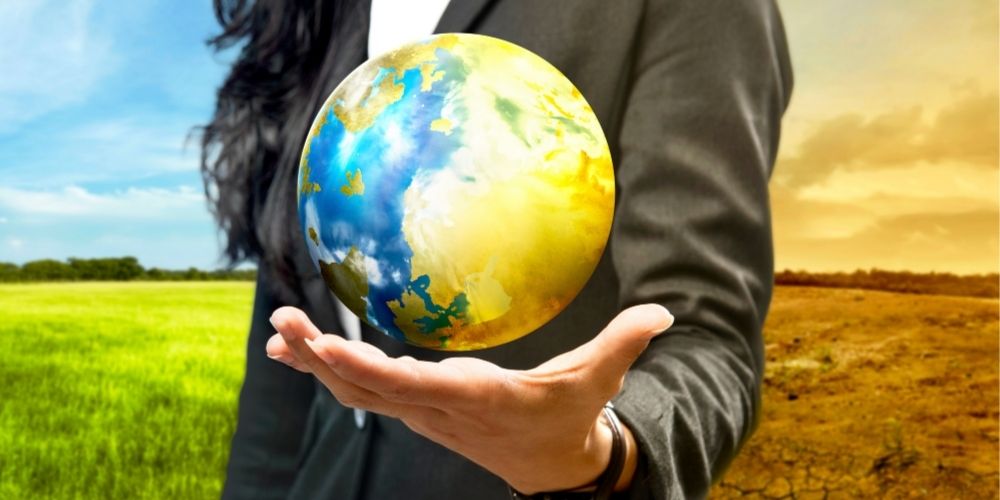 How do we create the conditions for business leaders to act into the challenges of climate change?
931
931 people viewed this event.
In January, two headlines caught our eyes:
The Financial Times: "Too many boardrooms are climate incompetent", reported that recent studies indicate that less that 7% of Board members within leading companies have environmental experience and even less have specific climate experience.
The Harvard Business Review: "Boards are obstructing ESG at their own peril" highlighted the overwhelming Environmental, Social and Governance (ESG) challenges facing Boards today and questioned their competence to embrace sustainability, whilst reminding us that responsibility for leadership starts at the top.
Climate is most certainly heading up the agenda in Board rooms. Many leading organisations are signing up to climate pledges and setting net-zero or other climate-related targets, and 12,600 businesses from over 160 countries have signed up to the UN Global Compact committing themselves to ramping up their climate action.
This event focuses on building the competence and confidence of coaches in working with Board members and leaders on the longer-term thinking that is essential to addressing climate change.
We invite participants to bring their questions and experience of working with senior leaders to become 'climate competent'.
What do you need to know to enable you to do this work with business leaders?
What role can coaches play?
We envisage this event as the beginning of an on-going conversation around these issues within the Climate Coaching Alliance community. Please join us!
Additional Details
Event Timezone Reference - United Kingdom
Presenter/Host Bio
Ruth Dobson is a strategic consultant, coach, facilitator and non-executive with broad international experience across the corporate, not-for-profit and social enterprise sectors. Ruth supports people and organisations working towards the health and wellbeing of our planet and social justice. She was formerly a partner with PwC, establishing lead the firm's Sustainability and Climate Change practice in China, while concurrently leading cross-border corporate mergers and acquisitions and the firm's internal approach to environmental issues.  She has been working independently since 2010.
Presenter/Host 2
Catherine Andrews coaches leaders and their teams on challenges in business and beyond. Drawing on over 20 years as a CEO of purpose-led organisations, Catherine's coaching is inspired by the shift from striving to be the 'best in the world' to being 'my best for the world.' Before becoming a full-time executive coach, Catherine led organisations across environment and health sectors, reflecting her lifetime's interest in the relationship between society and the environment. Catherine is excited by the role coaching can play in enabling our collective awareness of the interdependencies at the heart of a thriving planet. She draws on these insights to enrich her leadership development work with purpose-led CEOs across social enterprises, charities and SMEs.
Presenter/Host 3
Clare Cherry is currently 'redesigning' herself after an eight-year focus on coaching adults with neuro-differences and the management and supervision of 150 associate coaches, to becoming a Wellbeing and Personal Development coach. Clare was Founder and CEO of a social, environmental business providing resettlement support for prisoners from 2007-2012 and was also an NED at the Centre for Alternative Technology
Email - ruthdobson@gmail.com