Registrations have closed.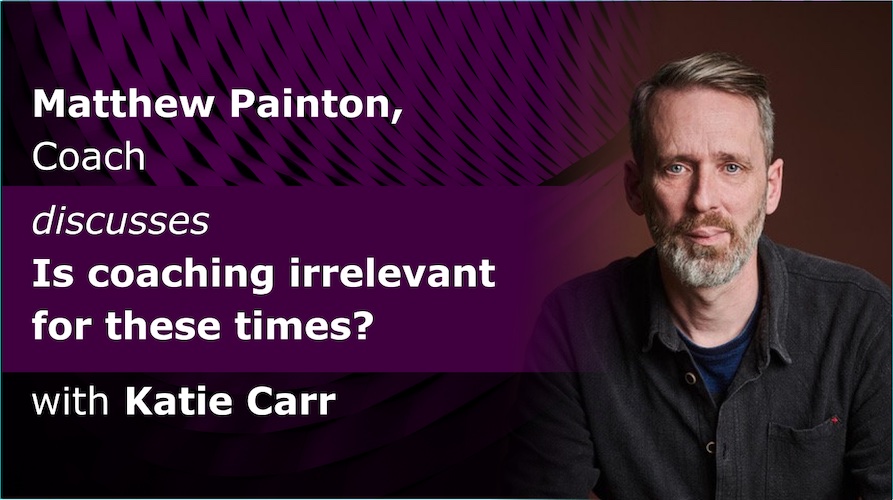 Is coaching irrelevant for these times? Deep Adaptation Q&A with Matthew Painton
101
101 people viewed this event.
This event is hosted by the Deep Adaptation community.
Join us for the September Deep Adaptation Q&A, in which we'll be welcoming Matthew Painton. Matthew is a life coach and a co-founder of the Deep Adaptation Guidance community of collapse aware therapists, and through this work he has developed a coaching model for supporting people through collapse awareness and integration. In this conversation we'll be exploring some of the contradictions between the standard coaching paradigm (performance, reaching potential, individual agency and excellence, outcomes orientation) and the invitation of deep adaptation – to relinquish ego-centrism, the myth of progress, and to practice radical acceptance while taking meaningful action for a fairer collapse with no attachment to outcomes.
As background, you may also be interested in the blog that Matthew authored after the CCA conversation with Jem Bendell, Matthew and Katie in late July 2022.
Additional Details
Event Timezone Is - Australia
Registration Deadline - Sep 29, 2022
Presenter / Host Bio
Matthew is a certified life coach and has been coaching full time for close to a decade. He has a bachelor's degree in humanities – philosophy and religion, and a postgraduate degree in the applied science of Agroforestry, and has made the most of his privilege to live, travel, teach and study in many countries around the world. He currently cares for his mother who has dementia, in his hometown of Brighton, UK. Current collaborations include curation of the Deep Adaptation Guidance community of collapse aware therapists and co-development of the Wider Embraces method for collective sense-making and organisational adaptation. A lifelong interest in regenerative eco-social evolution and the metaphysics of embodied transformation informs his group and one-to-one coaching work.
Presenter / Host #2
Hosted by Katie Carr.
Email - info@climatecoachingalliance.org