Registrations have closed.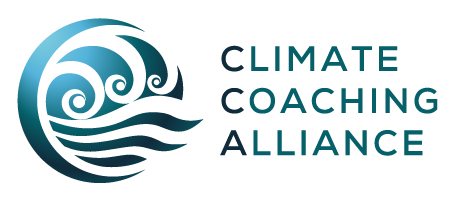 Let the ecology do the coaching and supervision: panel and discussion
1190
1190 people viewed this event.
This will be an engaging and energizing dialogue on how we bring the ecology into our work. The 4 panel members are passionate about using nature as a partner and bring different perspectives to their work in coaching and supervision. We can draw on their ideas, and hear yours as we work together to consider what is ours to do. Catherine, Jackee, Lily and Peter are all well known contributors in this field, and their breadth includes doing group supervision in nature, using trees as our anchor, working with indigenous organizations and drawing on Peter's 7 practices https://www.renewalassociates.co.uk/2020/11/let-the-wider-ecology-do-the-coaching/. Eve, CCA co-founder, is hosting.
PLEASE NOTE THIS SESSION WILL BE RECORDED FOR USE IN THE CCA SEEDBANK WHICH WILL BE FREELY AVAILABLE TO VISITORS TO THE CCA WEBSITE. BY ATTENDING YOU ARE AGREEING TO THIS HAPPENING, THANK YOU.
Additional Details
Event Timezone Reference - London
Presenter/Host Bio
Catherine Gorham is an EMCC accredited Coach (Senior Practitioner) and Supervisor. She has applied her ecotherapy training to her coaching and supervision practice, now specialising in Nature as Dynamic Co-Partner and psychological safety. She offers masterclasses and supervision to other practitioners.  catherinegorham.co.uk Jackee is a coach and facilitator on leadership and professional development programmes. Her interests revolve around the impact of how nature resources the human mind, body and spirit. Her coaching practice brings to life the therapeutic and restorative benefits of expressive writing alongside fostering real connections with trees and nature. Jackee is the author of four non fiction titles, several book chapters and published articles. She pens The Writing To Flourish monthly column in Psychologies magazine. www.jackeeholder.com
Presenter/Host 2
Lily lives, learns, works and plays on the traditional territories of the W̱SÁNEĆ and Lkwungen-speaking peoples, also known as Victoria BC in Canada. She is a leadership coach and coaching supervisor with a diverse range of global clients from corporate, public, non profit and Indigenous organizations. She is clear that we are all global citizens who are guardians of Mother Earth for future generations. Her Chinese-Canadian heritage and her clients inform her work and her consciousness of environmental impacts. What does our future generations ask of us with respect to our care for Mother Earth?
Presenter/Host 3
Peter is both Honorary President of both APECS and the Academy of Executive Coaching (AoEC), Chairman of Renewal Associates, and Professor of Leadership at Henley Business School. He is author of many best-selling books on leadership and coaching and a global thought leader in Systemic Coaching and Systemic Team Coaching. www.renewalassociates.co.uk/
Email - eve@eve-turner.com