Registrations have closed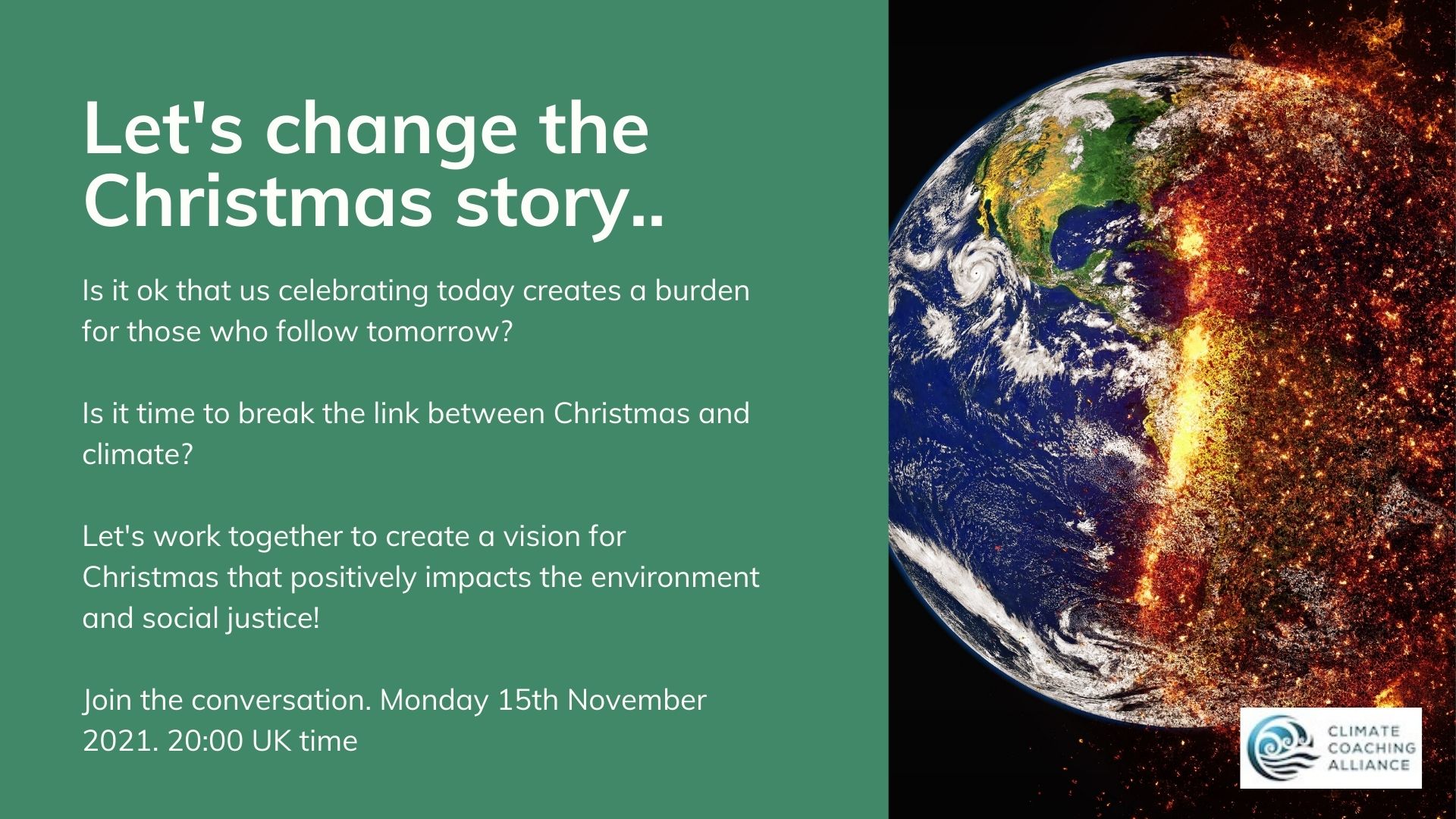 Let's change the Christmas story…
227
227 people viewed this event.
Let's change the Christmas story…
It is wrong that so much of what Christmas represents has been reduced to materialism and excess.
It is wrong that a celebration today is causing so much harm for those who come tomorrow.
Is it time to break the link between Christmas and climate…?
Let's work together to create a vision for Christmas that positively impacts the environment and social justice. Join the first conversation at 8:00pm UK time on Monday 15th November.
Unless we start to look differently at traditions that have such a negative impact and ask ourselves what change is needed, we will never solve the challenges humanity faces. Collectively we need to find a way to channel the enormous human energy and commercial spend of Christmas to positive impact. In the UK alone, some £84.7 billion is expected to be spent in 2021. We need to leverage this spend to support those parts of the system that will help us flourish and regenerate the world.
The discussion around change usually focuses on what aspects of Christmas we should give up; what we now shouldn't do; what we can't have. This will never work because it fights culture rather than co-creates a positive vision for a new future.
We need a new vision for Christmas built on with joy and abundance rather than environmental degradation and social injustice. What if we could collectively get 1,000,000 to pledge to adopt a the vision for Christmas?
The CCA is planning a subsequent event on the 1 December to co-create a new zero carbon vision for Christmas but we need the whole community to make this a success. By the 1st December, we need:
To engage multiple aligned networks in the event to spread the reach as far as possible…every family, friend or colleague helps…expanding into social networks or existing campaigns and movements can leverage connections for positive impact
To find some expertise around marketing, PR and social media to get the word out
To create resources and approaches that make it easy for those joining the event on the 1st December to make changes.
To kick this off we are going to meet on Monday 15th at 8:00 pm UK Time.
PLEASE, PLEASE, PLEASE come along and be part of the conversation.
Invite your families and friends and let's do something positive post COP26 to make an impact this Christmas!
Additional Details
Event Timezone Is - United Kingdom
Presenter / Host Bio
Jaime Blakeley-Glover, UK Jaime is a coach, team coach and facilitator who combines his coaching with drive to have a positive impact in the world and the benefits of working in nature. He is co-founder of Orientate, an outdoor coaching and team development organisation and Ecollective, a coaching collective. He has 20 years' experience in senior leadership roles in public and private sectors. He is a trained Mountain Leader; a Member of the EMCC; ILM Level 7 Certificate in Executive Coaching; Certificate in Systemic Team Coaching (AoEC); PRINCE 2 Project Management Practitioner; Better Business Cases Practitioner; and Member of the Royal Institution of Chartered Surveyors
Posted By - Jaime Blakeley-Glover
Email - jaime.blakeleyglover@gmail.com