Registrations have closed.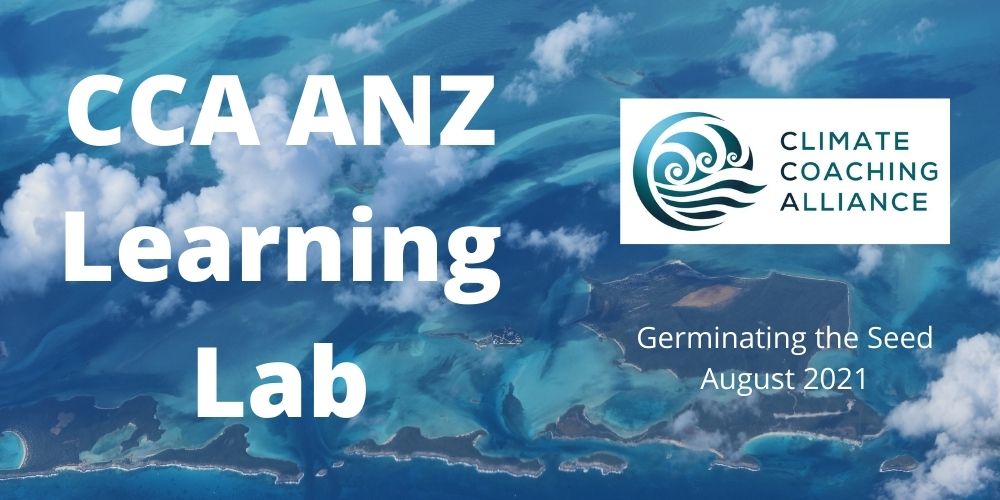 ANZ Lab – Germinating the Seed – Learning from trauma and choosing to act
276
276 people viewed this event.
Welcome to or welcome back to our monthly ANZ CCA Community gathering – our Learning Lab!
Each month we gather to discuss what's our's to do as Coaches, Facilitators and Educators in the Climate Movement – with a particular focus on learning together how we can both expand our own practices and approaches, as well as enable others to more effectively engage themselves with this great challenge of our time.
Our Content focus in August will be on how we can learn from trauma and chose to act on these insights, rather than being overwhelmed into stasis by them. CCA ANZ Group member Tim Collings will share a story of two trauma inducing Climate Events he has experienced, how he has navigated the management of these traumas to progress into learning from these experiences and to move into action (Disclaimer that these stories may be emotionally triggering for those who have also experienced climate trauma, or who are navigating intense grief)
This month we evolve our format somewhat to include elements designed to increase continuity between sessions and provide specific action-based learning space to discuss the content section of each gathering.
Overview of the session format as follows;
Beginning – welcome, presencing, discussion based on our previous session
Middle – content session, whole group response & discussion, break-out group-based open learning space
End – reflections & action declarations, invitation for future content contributors, set intentions for interval until our next session.
As always, we welcome back returning members of our CCA ANZ community, as well as both new members of CCA and those who are curious about our work and have not yet become members.
Additional Details
Event Timezone Is - Australia
Registration Deadline - Aug 9, 2021
Presenter / Host Bio
This event will be hosted by Heather-Jane & Josie, with Tim providing the main content element.
Email - timc@4ileadership.com