Registrations have closed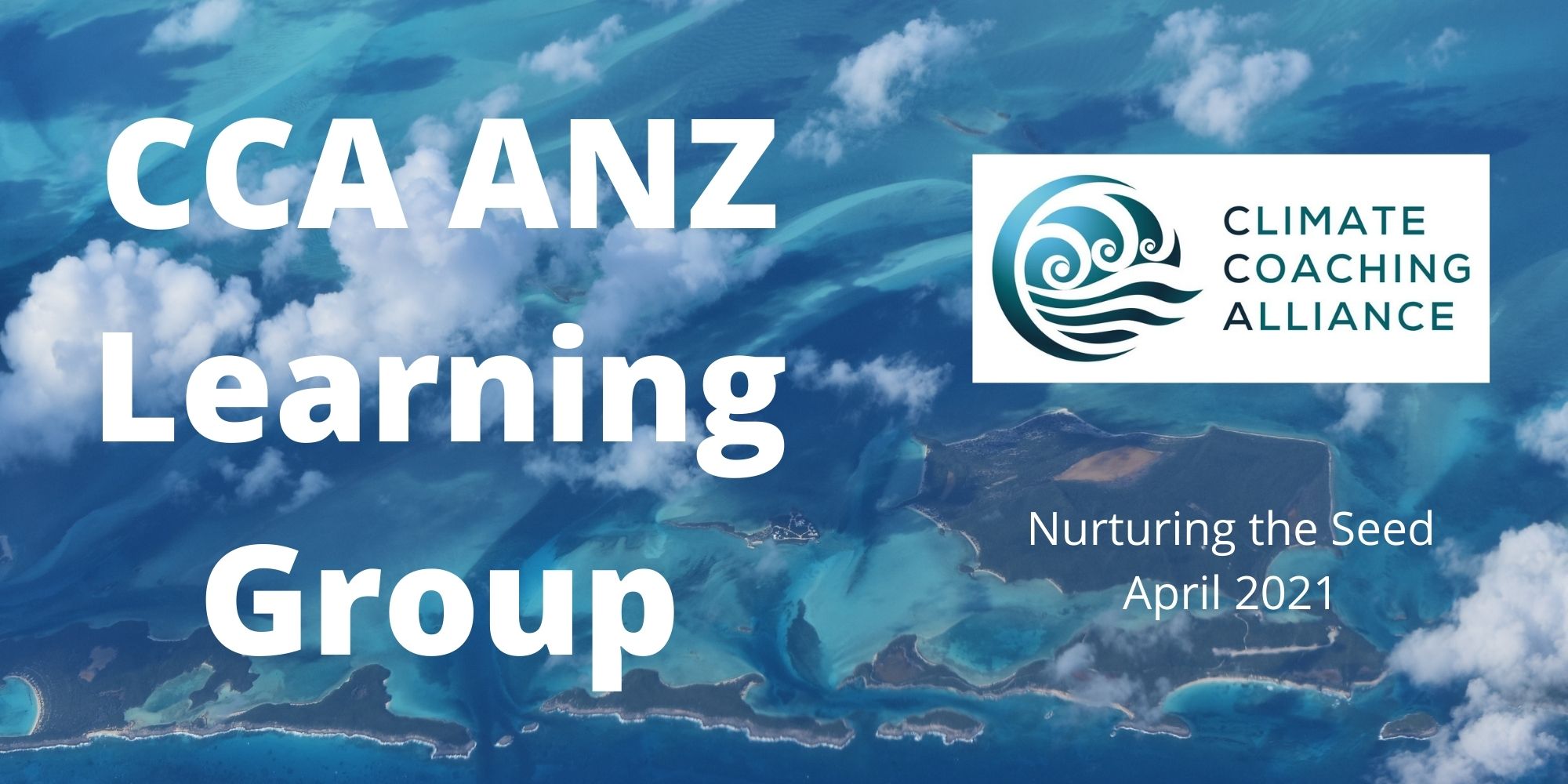 ANZ Learning Group – Nurturing the seed from March 4th…
59
59 people viewed this event.
In this gathering of CCA members, Coaches, Consultants and others interested in progressing positive engagement with the climate crisis within ANZ to nurturing the seed of this group that was sown on the 4th March 2021.
In doing so, we begin will reviewing and progressing our core 5 emergent themes from that session;
Valuing Diversity – wish to be bold whilst being inclusive (especially 1st Nations)
Catalytic Coaching – use story telling to build understanding for our approach
Systemic Change – make this a movement – shared leadership learning re next steps
Big Picture: Small Steps – hold this tension with creative experimental innovation
Focused Energy – focus on what we will do next, whilst remaining flexible/ agile
Once again we will revisit the operative question from the 4th – What's ours to do – and focus our energy on defining this group's role within the CCA and the broader climate movement.
We welcome both previous attendees and new CCA members, as well as those curious about the CCA and our work as Climate Coaches.
Additional Details
Event Timezone Is - Australia
Registration Deadline - Apr 11, 2021
Presenter / Host Bio
This space will be co-hosted by Tim Collings and Heather-Jane Grey, and once again we welcome CCA Founder Josie McLean to provide her insights.
Email - timc@4ileadership.com