Registrations have closed.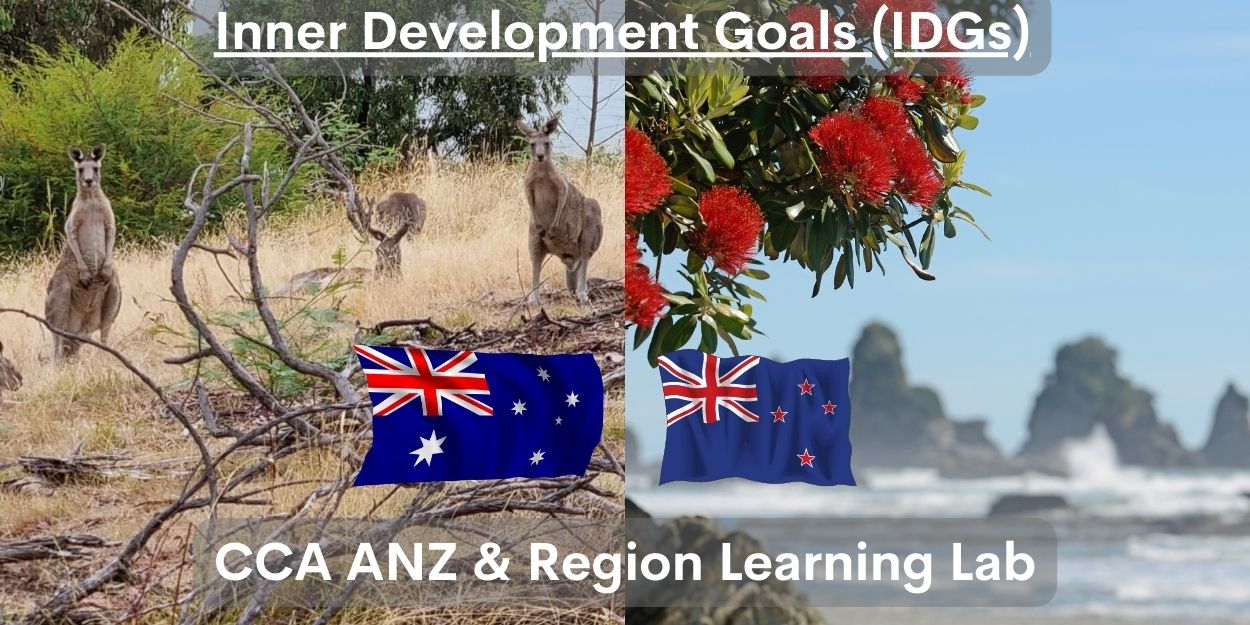 CCA ANZ – May Learning Lab: Introducing the Inner Development Goals
239
239 people viewed this event.
This group is focused on building a community of climate-conscious coaches in Australasia, and we warmly welcome anyone who shares our values to join us. This includes coaches from the rest of the Asia-Pacific region who are interested in addressing the climate crisis. By coming together, we can share knowledge, resources, and ideas to promote sustainability and make a positive impact in our communities.
We also want to invite you/the community to contribute to what we believe is a session 'learning lab' in your own unique way. It could be running a future session or a joint session, offering suggestions as to what we can offer etc.
Join us in this session to further explore the Inner Development Goals. The content and structure of this event will be determined by observations, experiences and learnings in the session the April Session. If you would like to be involved in running this session, please get in touch and we will be more than happy to discuss.
As a quick introduction, The Inner Development Goals (IDGs) (https://www.innerdevelopmentgoals.org/) are a blueprint of the capabilities, qualities and skills we need in order to achieve the United Nations' 17 Sustainable Development Goals (SDGs). The IDG Framework is intended to help individuals achieve ongoing positive change through becoming more self-aware, emotionally intelligent, resilient, mindful, and creative; all valuable skills in creating a prosperous future for our planet and all of its inhabitants.
We will take experiences and learnings from this session, to help us (and/or anyone who wishes to contribute) design the next session in May.
Additional Details
Registration Deadline - May 16, 2023
Email - alan@3pimpact.com.au