Registrations have closed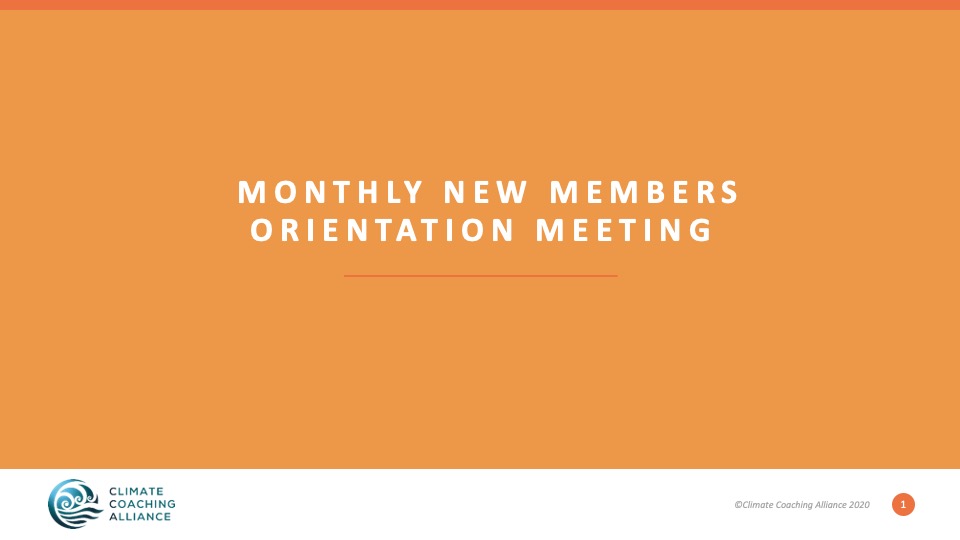 CCA New Members Orientation
51
51 people viewed this event.
This meeting if specifically for new members to the Climate Coaching Alliance. Our purpose is to:
allow each of us to get to know each other
explain and explore the purpose of CCA
Share how we work together and what you can expect.
There will also be time for you to ask any questions that may be on your mind.
We look forward to meeting you. Welcome!
Additional Details
Presenter / Host Bio
Alison Whybrow (co-founder) with one other core CCA member.
Email - info@climatecoachingalliance.org