Registrations have closed.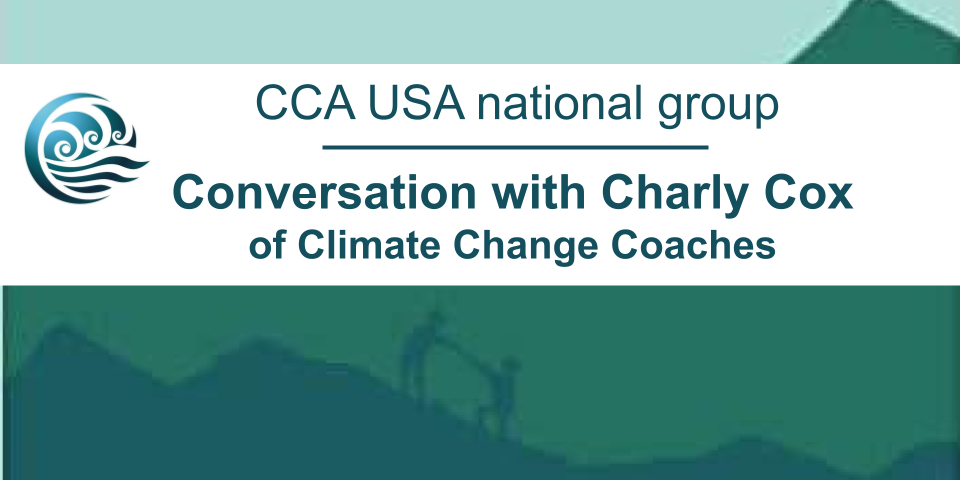 CCA-USA Conversation with Charly Cox
23
23 people viewed this event.
Two typical questions for us climate coaches are "what is the most effective and gentle way to bring up the topic of climate with our clients" and "how do I integrate this into my coaching practice, or even make it my whole business"?
To address this question, CCA-USA is excited to host an event on September 16 at 9am PT/12pm ET featuring Charly Cox.
Charly has been a professional coach for ten years. She is the founder of Climate Change Coaches, a coaching training school based in the U.K. and the author of a recently published book titled "Climate Change Coaching – The Power of Connection to Create Climate Action". Join us to hear from Charly about how to bring climate into your coaching. This will be an interactive session, so please be ready with your questions.
We are happy to open this event to an audience of coaches beyond CCA-US and CCA so please invite your friends.
Additional Details
Event Timezone Is - United States
Registration Deadline - Sep 29, 2022
Email - climatecoachingalliance.usa@gmail.com