Registrations have closed.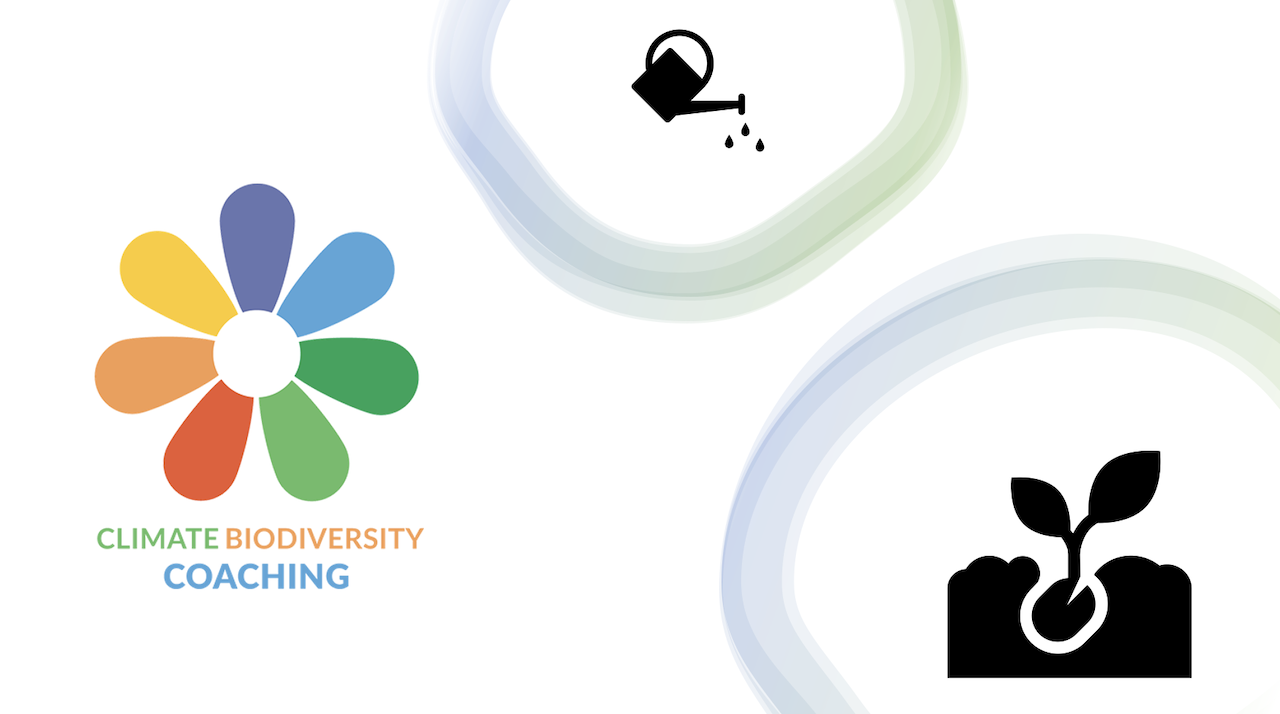 HOW ARE WE RESPONDING TO THE PLANET'S NEEDS AND EARNING A LIVING?
259
259 people viewed this event.
Coaches have been trained to work solely with the client's goals and not impose their own agenda.
To have a climate and biodiversity coaching mindset, we need to let go of that approach and reframe our beliefs in service of our fragile planet and future generations. The focus of this webinar is to discuss and explore ways to achieve this.
Jackie Arnold and Lydia Stevens met through the Climate Coaching Alliance and have formed Climate Biodiversity Coaching. They will share how they are responding to the planet's needs as well as earning a living in order to spark your own ideas.
As coaches, we may need to change our own business model to respond to the transformation we want to see in the world. Whatever our current financial means and needs, this is a topic not often discussed.
This webinar will help us to reflect on how to combine our passion for being part of the positive systemic impact we want to see in the world whilst also earning enough financial income to sustain ourselves.
The Ikigai model helps us to frame this discussion by asking what we can be paid for in response to need as well as following our passions and what we are good at.
We will explore together:
1. Who are our potential clients and networks which can pay us in our work which supports a positive impact in relation to climate and biodiversity breakdown?
2. What are the needs of these clients?
3. What can we offer?
4. Who might we work with?
Additional Details
Event Timezone Is - United Kingdom
Registration Deadline - Sep 29, 2022
Presenter / Host Bio
Jackie Arnold, An ICF Executive & Health Coach and Member of AC who also holds a CSA Dip in Coaching Supervision. She is an active member of the Climate Coaching Alliance and a Clean Language trainer and facilitator.  She served on the founding board of the International Coaching Federation UK for three years and has had her own Executive Coaching Business since 1998, travelling widely and writing on Cross Cultural Communication. She has presented at several Conferences on Coaching, Mentoring and Coaching Supervision. www.coach4executives.com
Jackie is a wife, mother and grandmother who is passionate about preserving the planet for future generations. She is a published author on coaching & coaching supervision "Coaching Skills for Leaders in the Workplace" and "Coaching Supervision at its BEST" 2016 have both been validated by the ILM for their coaching and supervision qualifications at levels 5-7.  Recent publications are "Tomorrow's Global Leaders Today" Elaine Patterson and Jackie Arnold 2020 & "Empowerment in Health & Wellness" Jackie Arnold, Dr Andrew Parsons and Sue Jackson. Panoma Press 2021.
Jackie works as a Health Coach and Supervisor at the NHS Fountain Centre for cancer patients and carers. As part of the CCA she is involved in developing videos with environmentalists on coaching for climate change, sustainability and biodiversity.
 
Presenter / Host #2
Lydia Stevens is an executive coach, facilitator, trainer, mother and grand-mother. After 20 years of working as a consultant in sustainable development, Lydia re-trained as an executive coach at Henley Business School to work with businesses, communities and individuals to serve people and the planet. Lydia uses her coaching skills to find the spark that we all have within us that motivates us to contribute both small and big steps to a sustainable world. Lydia is an active member of Climate Coaching Alliance. Her coaching includes climate and biodiversity work, systemic thinking, and bringing what lies beneath the surface into focus. Lydia co-hosted Connect with Something Bigger for a group of CEOs and leaders to support collective learning during COVID-19. Her breadth of experience covers transition as a leader, especially for founders of businesses and those fitting into their shoes once founders leave. Lydia is passionate about supporting younger people and global networks. She brings a concern for humanity, climate and biodiversity into her work and networks. For examples of network meetings see RSA discussion on "Positive Lessons from Covid-19 and the Future of our Planet". Lydia has travelled extensively and understands different contexts, cultures and the fragility of the world around us. Where relevant she brings a passion for nature and cross-cultural learning into her coaching, including lessons from Indigenous wisdom. Lydia speaks English, French, Spanish and some Italian. She remains passionate about working in support of people and planet.
Posted By - Lydia Stevens
Email - lydia@climatebiodiversitycoaching.com