Registrations have closed.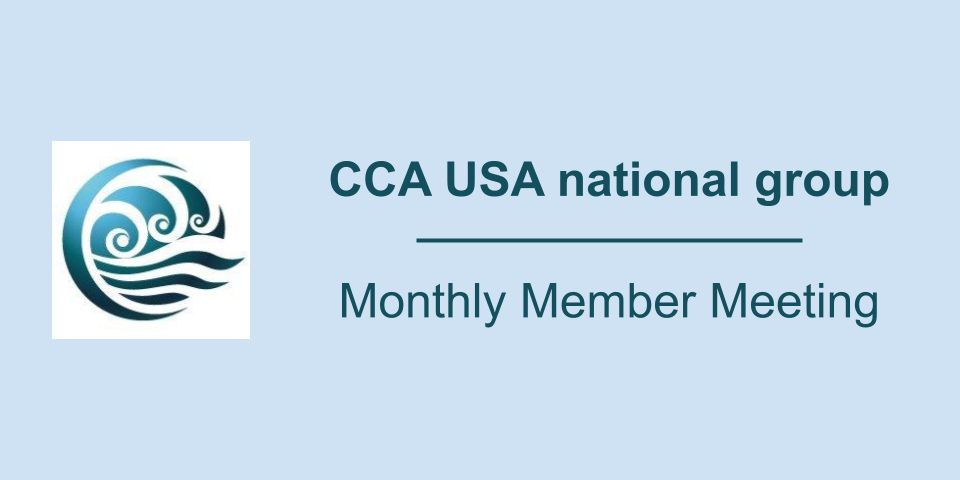 How can the Appreciative Inquiry approach serve climate coaching?
129
129 people viewed this event.
Appreciative Inquiry is a strengths-based change methodology. It is also a mindset. Building on the CCA Global Festival presentation "Climate Anxiety Meets Appreciative Inquiry"*, we will dive in and break into small groups to practice two tools used in Appreciative Inquiry coaching: First, the "flip", or positive reframe exercise, is used to identify the affirmative topic of a coaching conversation. Second, the appreciative interview is a tool for coach and client to build on past successes, existing skills and values to increase agency before moving forward to the Dream, Design, and Destiny phases of the 5-D framework. Let's come together to learn, play, and see how these tools can be used in climate conversations.
* Link to recording: https://www.climatecoachingalliance.org/event/2022-global-festival-climate-anxiety-meets-appreciative-inquiry/
Additional Details
Event Timezone Is - United States
Registration Deadline - Sep 29, 2022
Presenter / Host Bio
Alex (she/her) Arnold is a personal development and climate coach (ACC) at www.almacoaching.org and the host of The Quiet Activists (https://the-quiet-activists.mn.co) online community. With a Master's in Organizational Psychology, the use of positive psychology, Appreciative Inquiry, the Positive Intelligence framework and other strength-based approaches, she helps her introverted, shy, highly sensitive and empath clients get unstuck. Through deep listening and respectful collaboration, they move out of overwhelm by unearthing the client's strengths, values, and past successes; they paint a bright and bold vision of their desired future; and they co-design small and sure wins that bring instant rewards like motivation, confidence, optimism, and improved wellbeing. All the while, clients learn to embrace the fact that a meaningful life is about the (winding!) journey, not the destination. Having moved from France to the US in her 20's and experienced marriage, divorce, adoption, and a midlife career change, she helps clients navigate today's constant changes and uncertainty. Dear to her heart is to support those who experience eco-grief, anxiety, or helplessness in the face of climate change. She created The Quiet Activists online community to share self-care tools, coaching tips, climate resources that inspire and motivate, and ideas for action. Her goal is to help members move from climate anxiety to inspired action - with the support, accountability, and inspiration from a safe community of other sensitive souls. She works part-time as the Program Director at The Taos Institute (an educational nonprofit) and part-time at Community Harvest of Central Vermont (a nonprofit gleaning organization distributing surplus food from farms to neighbors in need and reducing food waste). In her free time, you will find her cross-country skiing, biking, walking in the woods, swimming in the river or playing with her 12-year-old boy and 6-year-old pup who keep her on her toes!
Email - climatecoachingalliance.usa@gmail.com