Registrations have closed.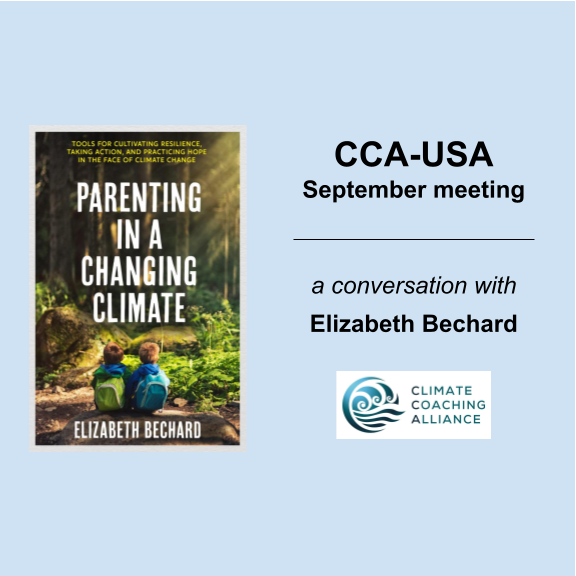 "Parenting in a Changing Climate"
205
205 people viewed this event.
Additional Details
Event Timezone Is - United States
Registration Deadline - Sep 29, 2022
Presenter / Host Bio
Elizabeth Bechard is a coach and a Senior Policy Analyst for Moms Clean Air Force, which is a US-based organization that mobilizes parents to act on climate change and air pollution. Elizabeth has worked with parents navigating climate anxiety and recently completed a master's thesis on the impact of climate concern on parents' mental health. She is also the mother of 6-year-old twins and lives in Durham, North Carolina.
Email - climatecoachingalliance.usa@gmail.com