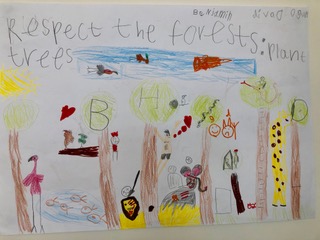 What are the implications of COP26 for young people and educators?
52
52 people viewed this event.
The time is now! This pod meeting will explore:
the implications of COP26 for educators and young people
how we can use a coaching approach to help young people and educators play their part in a sustainable future
We will be working towards an event for the March 24 Hour Conversation. Our meetings alternate between 7pm and 9am BST on the third Monday of the month and offer a supportive space where we can explore individual and collective ways that we can support education in rising to the climate change challenge. If you can't make the meeting but would like to be involved please do contact us.
Additional Details
Presenter / Host Bio
Brendon Marshall has been teaching science and sustainability with secondary school students in New Zealand for 17 years. He supports and coaches emerging young environmental leaders to develop their agency in taking action for a sustainable future. Brendon has a Master of Educational Leadership from Waikato University, Hamilton, New Zealand where he completed a dissertation titled Coaching for improved learning and achievement: Perceptions of questions used in the coaching conversation. For the last four years he has been working as an Across Schools Lead Teacher for Te Iti Kahurangi Kāhui Ako - a community of ten schools in Auckland, encompassing students from Years 0-13. The purpose of this community is to work together to improve student outcomes by focusing on pathways for student learning across the whole schooling journey. His work includes facilitating inter-school collaborations around local environmental issues and coaching teachers and school leaders around such themes as student wellbeing, agency, future focus and culturally responsive practice.
Presenter / Host #2
Hazel Farrer started by working in park events, local park initiatives in inner city areas and children's play development, and has been a corporate trainer, lecturer, life coach and holistic therapist for 25 years. She also teaches school leaders, educators and primary and secondary children on personal development and nature-based mindfulness and is looking at environmental integration in the curriculum, development of eco schools and nature as co-teacher. She runs courses on mindful-nature connection and mindful-nature education and is currently developing curriculums, summits and forums around mindfulness and nature education. She has a Masters in Mindfulness-based Approaches and did her thesis on Nature-based mindfulness: awareness, connectedness and environmental behaviour. Hazel lives in Algarve, Portugal and facilitates yoga, mindfulness and meditation session, mindful walking experiences and mindful-nature retreat.
Presenter / Host #3
Rebecca Raybould has 14 years' experience of coaching leaders from a range of organisations and leading coaching training. Much of her work is with school leaders. She is passionate about the power of coaching and is committed to working in a way that enables people to achieve their goals whilst attending to their individual and organisational well-being. She is endeavouring to find ways to bring a wider consideration of the well-being of the planet into her work as a coach, supervisor and facilitator. She has experience as a headteacher, advisor, independent consultant, visiting lecturer, principal research manager and is mother to a 10 year old
Posted By - Rebecca Raybould
Email - rebeccaraybouldcoaching@gmail.com