Registrations have closed.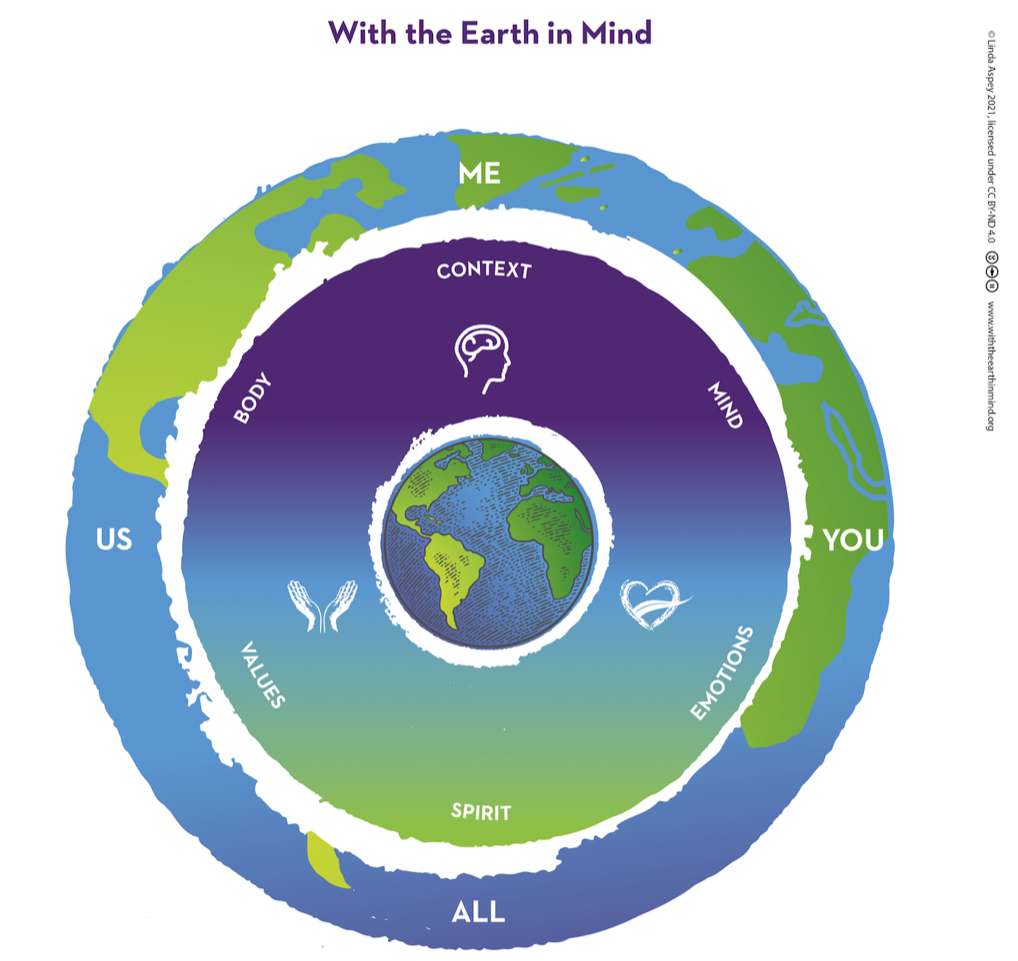 With the Earth in Mind: A systemic framework to facilitate coaching, leadership & community conversations on the climate & environment.
188
188 people viewed this event.
For coaches to investigate this systemic framework to facilitate coaching conversations on the climate & environment.
This will be the opening discussion and the beginning of the User Experience Group. We ask that you have participated in one of the With the Earth in Mind (WTEIM) introduction sessions with Linda Aspey. In this first gathering, we will discuss individual expectations and needs. This session will include:-
– Assigning you to the coaching pairs that you will co-coach using the tool, with time to experiment in the session.
– An introduction to the monthly peer-group supervision that will be on offer.
– An overview of how we intend to capture and record experiential data.
– Any other needs or considerations we/you have and a chance to ask questions.
To be a part of the With Earth In Mind User Experience Group we are asking for your Commitment to participate in:
– Attend monthly Peer Learning Circle (date and time to be confirmed).
– Three peer-to-peer coaching sessions working with the WTEIM model over 3 months through the Peer Learning Circle.
– Quarterly meetings to collect feedback on the model.
– Quarterly meetings will also act as a space to welcome new coach participants.
There is also the option to:
– Test the WTEIM model with coaching clients and coaching peers.
– Continue peer-testing the model, with the ongoing group beyond 3 months.
With the Earth in Mind is a systemic framework to help people increase their awareness of their relationship with, and responses to, climate change and ecological decline, so they can become more intentional, purposeful, and proactive. It can be used by, and with, individuals for personal exploration, with coaches and coaching supervisors for professional supervision, and with coachees, teams, groups, and leaders of communities and organisations. It can be freely used (with attribution) for personal or professional use, including commercial use.
Participants will be supported to explore the model, experiment together (in pairs), take it away to further test it out with their peers, supervisees, or clients, and reflect on and discuss this experimentation as a group.
Information on With The Earth in Mind framework and guidance notes can be found on Linda Aspey's website here – https://www.aspey.com/with-the-earth-in-mind
WTEIM LinkedIn Group – https://www.linkedin.com/groups/9070033/
With the Earth In. Mind, New Members and Reflections on Best Ways to Use the Tool
When: May 10, 2022 10:00 AM Copenhagen / 9am UK time
Register in advance for this meeting:
https://us02web.zoom.us/meeting/register/tZctdemopj8oGdK3TC6V4fu6zbd3UPCdU3Gx
After registering, you will receive a confirmation email containing information about joining the meeting.
Additional Details
Event Timezone Is - United Kingdom
Registration Deadline - May 9, 2022
Presenter / Host Bio
Lead facilitator, Camilla Degerth: Coach ICF PCC | Individuals, Group & Teams | Cross-Cultural Leadership | Supporting an Inclusive Sustainable Life
Presenter / Host #2
Co-facilitator: Mel Shearsmith: Creative Coach for the Quiet Ones, exploring qualities of attention, silence and doing things differently.
Presenter / Host #3
Co-facilitator: Tori Jeffers: Leadership and Resilience Coach
Posted By - mel shearsmith
Email - awideningfield@outlook.com