Registrations have closed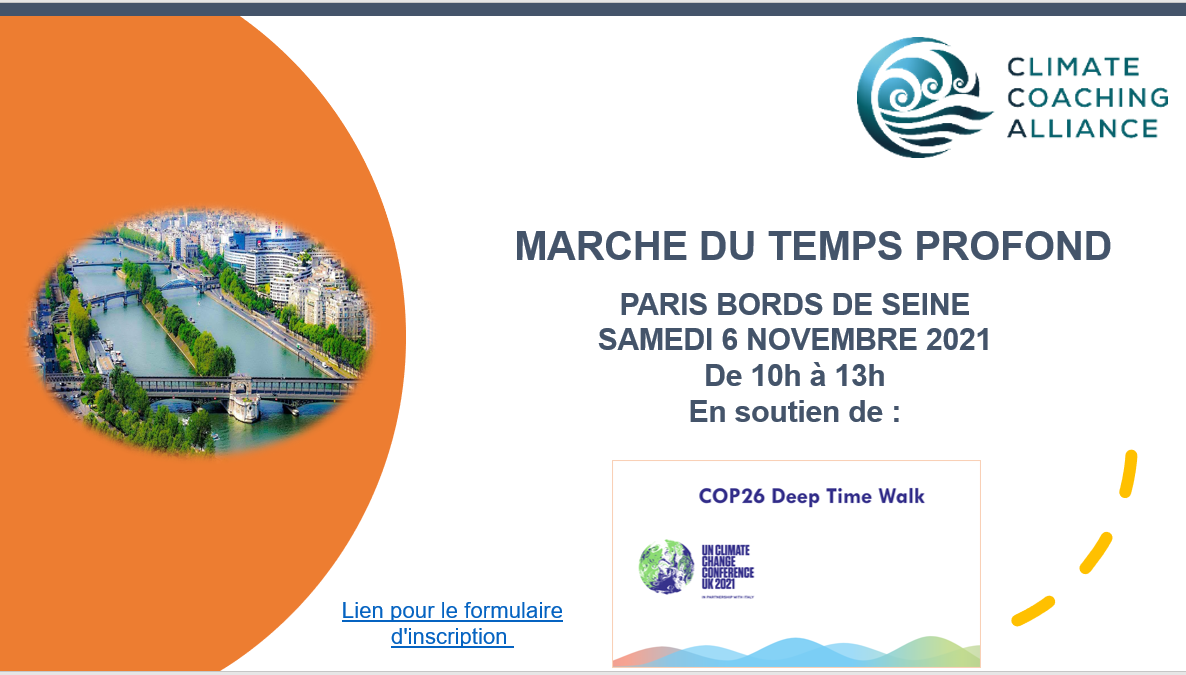 CCA FR Deep Time Walk in support to COP26
39
39 people viewed this event.
CCA FR is joining DTW to be … Changing hearts and minds through our feet !
The Deep Time Walk is a physical walk of 4.6km where participants walk across Earth's 4.6 billion year timeline at a uniform rate of one million years per metre.
The Deep Time Walk theory of change is based on work by the philosopher Arne Naess, and adapted here by Stephan Harding from the Schumarcher College.
https://docs.google.com/forms/d/e/1FAIpQLSeuhkmlZpFQFjAF_WlBA7ZiJTm-yDfCE-Jv_Bf_karjSdMk-A/viewform?usp=sf_link
You can easily download the app for android or iPhone and walk alone or together with others. We look forward to you joining us. Here is a link to all the Deep Time walks taking place on the 6th November
Just imagine what many of walking together might bring forth.
Additional Details
Event Timezone Is - France
Registration Deadline - Nov 5, 2021
Presenter / Host Bio
CCA FR is participating to the worlwide movement intiated by Stephan Harding and Robert Woodford in Glasgow and brought to France thanks to Olivier Maurel & friends of Deep Time Walk en France (Co-Gitons.fr, Institut des Futurs Souhaitables, Ceebios, Makesense, EcologieProfonde.fr, l'Arbre aux Etoiles... Kudo ! The event is a mix of informative nuggets, introspective walk, interactive discussion and collective reliance.
Posted By - Roselyne Lécuyer and Andra Morosi
Email - rclcoachprp@gmail.com