Registrations have closed.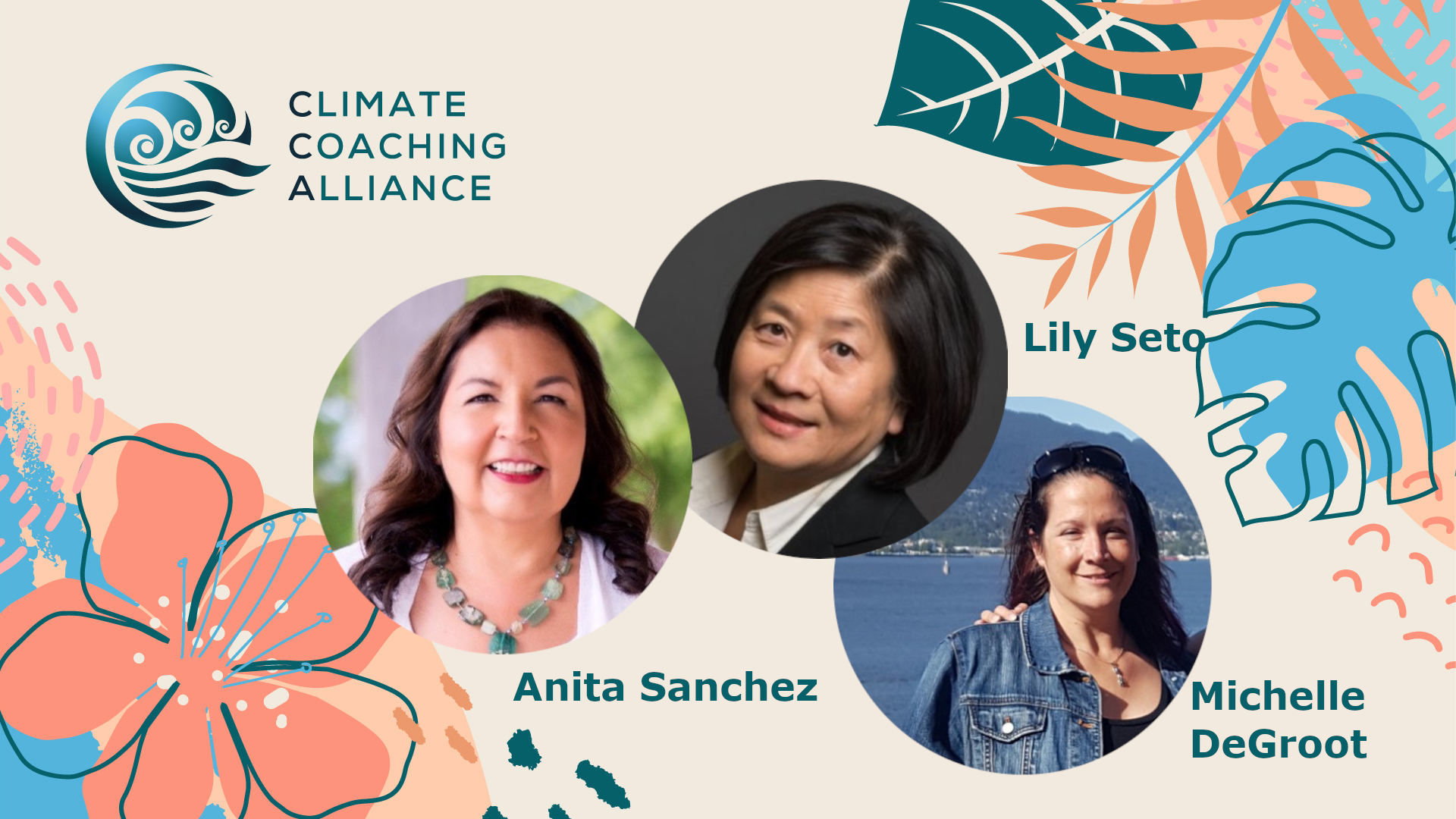 Panel: How we can draw on indigenous wisdom for the challenges facing us now
1360
1360 people viewed this event.
In this panel, Anita, Lily, and Michelle will discuss the inner conditions for regenerative, harmonious relations with Self, other People, and the Earth.
Come join a storytelling circle, where three coaches share their stories about what Indigenous wisdom means to them and how they use this wisdom in their coaching realm. And, you will be invited to leave with something to take forward in a practical way, that will tend to self, others, and Mother Nature.
Additional Details
Event Timezone Reference - UTC
Presenter/Host Bio
Anita Sanchez, PhD, Nahua (Aztec) and Mexican American, is a consultant, trainer, coach and speaker to Fortune 500 companies, education and non-profit organizations. Anita bridges indigenous wisdom and science for individual to societal renewal focusing on diversity, equity, inclusion and cultural transformation.

Board member of the Pachamama Alliance and Bioneers and member of the Evolutionary Leaders and Transformational Leadership Council. Author of seven books including international award-winning book, The Four Sacred Gifts: Indigenous Wisdom for Modern Times, Simon & Schuster. Recent awards include 2022 Mogul's Top 100 DEI Leaders, 2020 Conscious Company Media "World Changing Woman" and 2020 World Woman's Foundation "Woman of the Hour" #SheisMyHero campaign to inspire 1 million girls to live their dreams and leadership.

Anita leads an annual Pachamama Alliance journey into the sacred headwaters of the Amazon each year; her next journey is in June 3-14, 2023. www.anitaandkitamazonjourney.com
Presenter/Host 2
Lily Seto is a Certified Executive Coach, a Mentor Coach (International Coach Federation) and an Accredited Coaching Supervisor. Lily supports her clients through leadership development and coaching, integrating intercultural and systemic conversations to the coaching. Lily also mentors coaches to meet the core competencies of the International Coach and provides Coach Supervision in group or individual formats.

Her work in designing and training facilitators on the "Building a Respectful Workplace" workshop was a finalist in the 2009 Premiers Awards. She also was awarded the 2016 Leadership Victoria award for coaching and mentoring excellence.

Lily's passion for continual learning in herself and in others has propelled her to a career in which she supports colleagues, peers, and clients to grow and exceed their expectations. She has contributed to several publications and is currently an Assistant Faculty Member with GTCI. In her personal time, Lily is dedicated to her community, and volunteers with various causes.
Presenter/Host 3
Michelle DeGroot has developed and applied leadership and professional skills for 25 years while working on many transformative initiatives. For the last 19 years, it has been specifically in the health and wellness field. While working for Indigenous non-profits, her skill development included relationship building, strategic and tactical planning, team building, organizational development (within one organization and amongst partners including governments, First Nations, health authorities and other non-profit organizations) and coaching. She mobilises these skills to support her current role at the First Nation Health Authority in British Columbia, to lead a team of professionals supporting the health and well-being, within a regional context, of 32 First Nation communities along with the Indigenous away-from-home population.

Michelle's professional development coaching has been evolving over the last year after completing an ICF certified program. Coaching clients' professional backgrounds have included health, human resources, and government professionals.