Registrations have closed.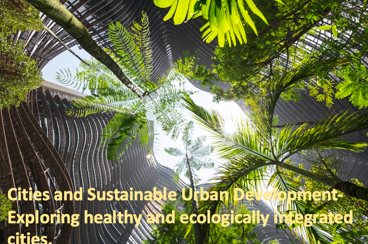 Cities and Sustainable Urban Development: Exploring healthy and ecologically integrated cities
771
771 people viewed this event.
Are we creating the right future?
What are the possible Innovation principles and Urban Solutions?

Join me in a very interesting conversation/ discussion with my guest Dr. Ottmann as we will explore the following questions:
1- What is the existing challenge?
2- What are the different perspectives for the challenge?
3- What are the possible methods to generate urban solutions?
4- What are the available resources?
5- What are the obstacles?

Coaches will benefit by gaining awareness and knowledge about the topic which will assist them in their dialogue with their clients to generate, create and evoke a change.



Additional Details
Event Timezone Reference - 9 am
Presenter/Host Bio
Dr. Daniela Ottmann, as an educator, researcher particularly in Architect and urban design, is on a continuous exploration of innovations between the built environment, people and nature in the filed of Urban planing and architecture.  If you like to know more about Dr. Ottman please visit the following link: https://research.bond.edu.au/en/persons/daniela-ottmann  
Presenter/Host 2
Kholoud ismail, is a Purposeful career & life coach and if you like to know more check my LinkedIn: https://www.linkedin.com/in/kholoud-ismail-44533619/    
Posted By - Kholoud Ismail
Email - khismail@hotmail.com