Registrations have closed.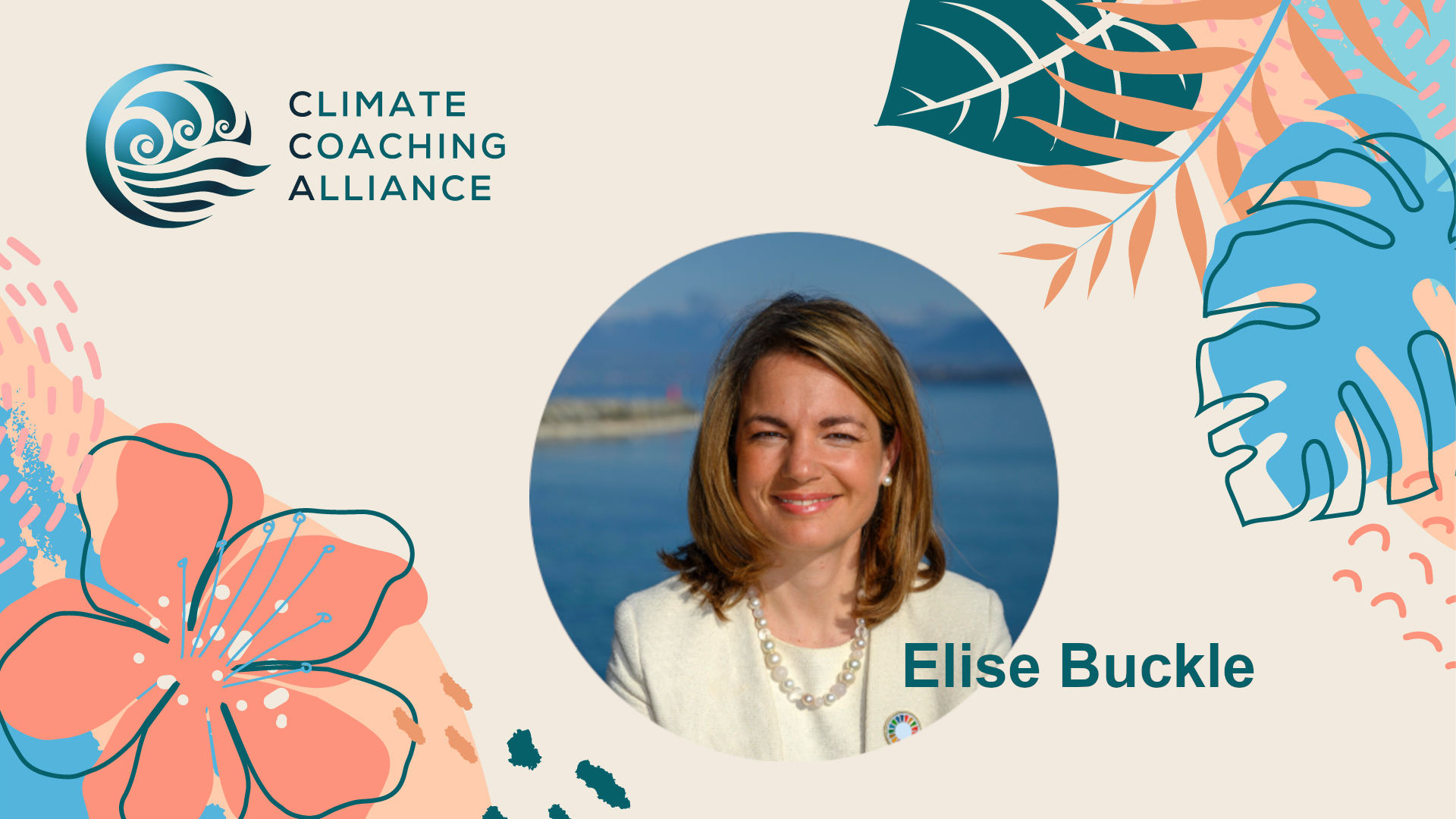 Replay – Does Ecological Transition Have a Gender?
425
425 people viewed this event.
In order to accommodate different timezones, and those who can't attend the keynote session live, we offer you to join a facilitated Replay session on the same topic.
The replay session will include a recording of the panel discussion, breakout rooms to discuss the topics and question and answer opportunities.
In this panel discussion with Elise Buckle, we will explore the following topics :
How can women empowerment, diversity and inclusion help us address the planetary emergency?
What could be the role of coaching in raising awareness of the crucial role of women and diversity in climate and ecological emergency conversations.
Elise Buckle, is a globally recognized expert in climate policy, partnership building, systemic change, and public participation facilitation. You have participated in a dozen COPs.
Her panel comprises:
Sharon Gakii is from Kenya and the African Ambassador of SHE Changes Climate Organisation. You are also a Co-founder of International Consortium on Climate and Biodiversity (ICCB). You define yourself as a climate justice activist, very keen on transformative education and improving the lives of young people.
Mimansha Joshi is from Nepal and an Ambassador of SHE Changes Climate Organisation. You work as a Consultant and project manager to tackle complex global issues and promote policy initiatives and actions in the areas of climate change, loss and damage, and food systems.
Akilah Jaramogi is from Trinidad & Tobago, and SHE Changes Climate Ambassador for Indigenous and Maroon Peoples. You engage in new forest conservation and rehabilitation methods within the Fondes Amandes Community to curb the trend of forest and bush fires and to reforest the hillsides by using agroforestry and permaculture.
Sakwa Bryt is from Uganda and a mentee at the Be One Mentoring Program organized by Climate and Sustainability, as well as an ambassador at She Changes Climate. You coordinate programmes for sustainable food systems and plant-based diets and you are a co-founder at Bees and Trees Uganda.
Additional Details
Event Timezone Reference - UTC
Presenter/Host Bio
Elise Buckle has been working in the field of climate and sustainability for over 20 years. She is Co-Founder of SHE Changes Climate, Co-President of Climate & Sustainability and Board Member of the Climate Action Accelerator.

She is a globally recognized expert in climate policy, partnership building, systemic change, and public participation facilitation. She has a strong track record of building successful global alliances to deliver positive impacts for climate, people and nature, including the Planetary Emergency Partnership, the Nature-Based Solutions Coalition hosted by the UN, the Leaders Pledge for Nature and the G7/G20 Summit alliances for sustainable finance.

She is able to bring together and align a wide range of stakeholders including business CEOs, UN, governments, unions, NGOs and local authorities. She led and facilitated several successful local participatory Citizens Forums.

Elise is professor at the Glion Institute and the Graduate Institute in Environmental Policy and Executive Leadership for Sustainability.
Event Language - English - French