Registrations have closed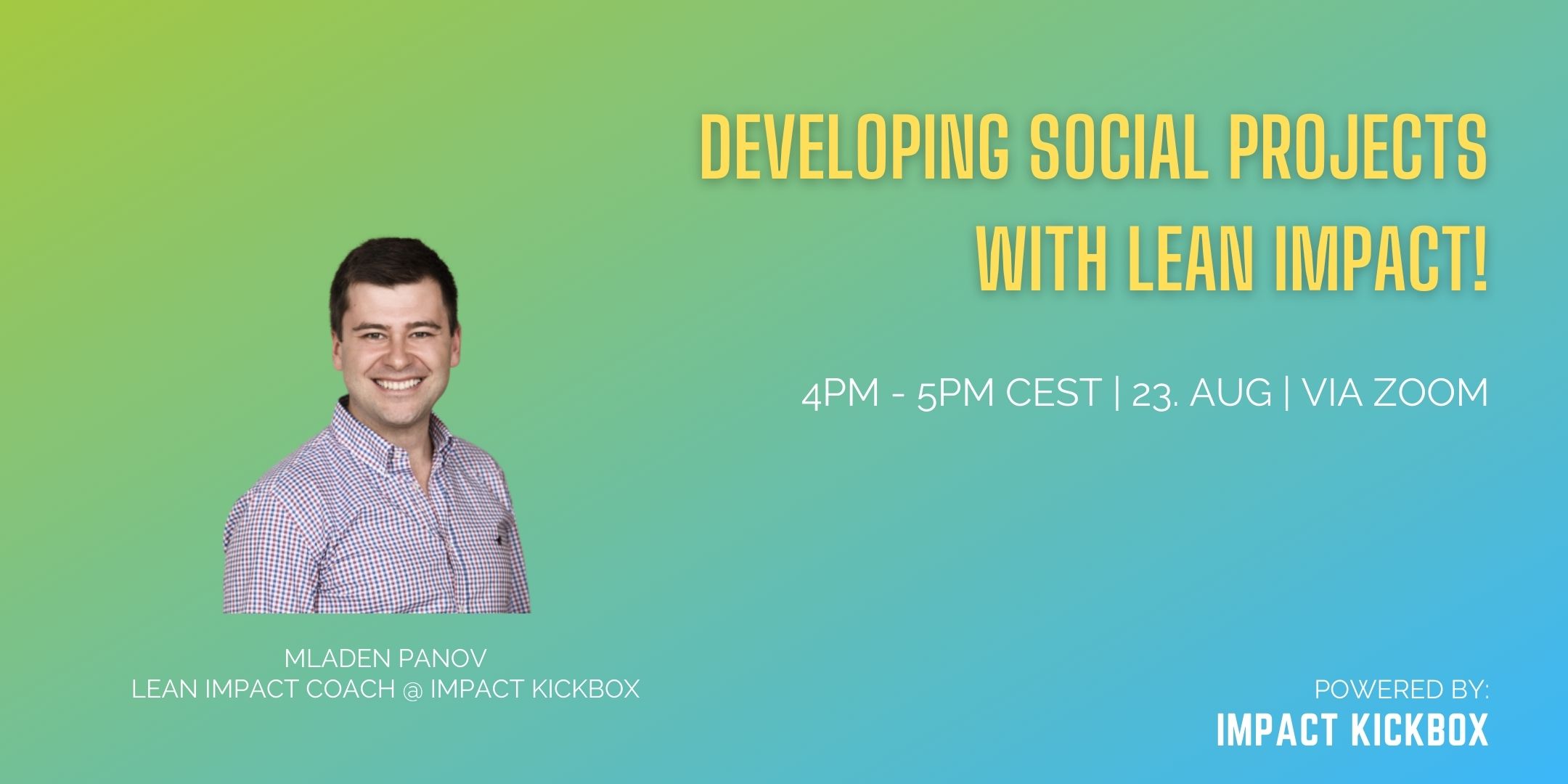 Developing Social Projects with Lean Impact!
68
68 people viewed this event.
Learn how to validate and develop purpose-driven ideas and projects within weeks in a pragmatic and data-driven way.
In this online workshop, you'll dive into the basics of the Lean Impact approach. You will learn how to implement the Lean Impact cycle (Build-Measure-Learn) in your own project. Participating in the workshop will help you answer the following questions:
✅ How do I develop a future-oriented project or social organization with minimal resources?
✅ How do I test whether my project has potential?
✅ How do I deal with risk and uncertainty?
Additional Details
Event Timezone Is - Germany
Presenter / Host Bio
Mladen is a dad first, a friend second and an entrepreneur third. He works with people & teams from established organisations to help them test & develop sustainable projects. He firmly believes that the world only needs innovations that have a positive social and environmental impact. As the co-founder behind the Impact Kickbox (www.impact-kickbox.de) he helps organisations to execute sustainable innovation projects on scale.
Email - mladen@impact-kickbox.de