Registrations have closed.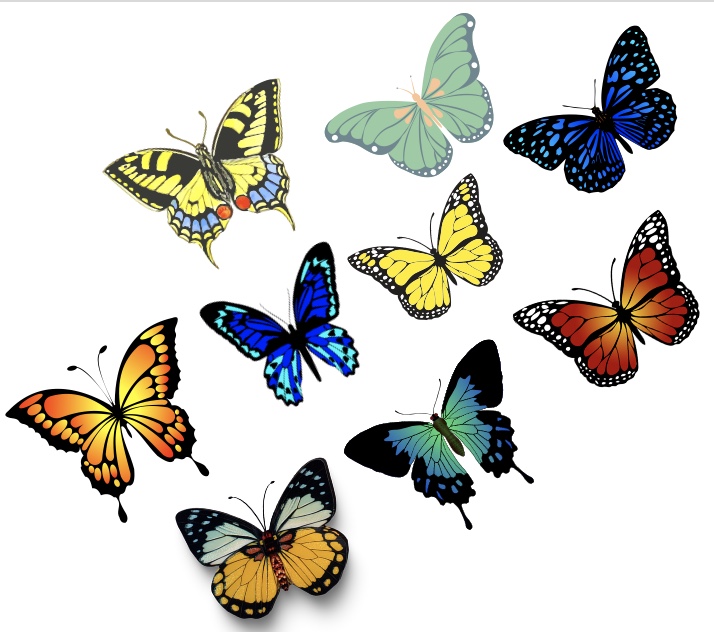 From Caterpillar to Butterfly – How training can help you bring climate into your coaching
809
809 people viewed this event.
This interactive session will explore what is required of coaches to step into the climate coaching space. Through the lens of the transformative life-cycle of a butterfly, participants will consider at which stage they are currently at and what could support their next metamorphosis. The session will include a panel discussion to explore the diverse perspectives of the hosts. Participants will be invited to ask questions and will leave energised and motivated to explore climate-related coach development.
This will be an opportunity for those who already have some training in this area, as well as those new to the field, to review the range of offerings in this exciting new space.
This event is co-hosted by three coach training providers who specialise in climate coaching: Climate Change Coaches (Charly Cox), Academy of Executive Coaching (Sophie Welch), and Climate Biodiversity Coaching (Lydia Stevens). The session will be moderated by Emily Buchanan, certified health and nutrition coach and a founding member of the Climate Change Coaches, where she is the programme lead on their Climate Change Coach Training Programme.
Additional Details
Event Timezone Reference - GMT
Presenter/Host Bio
Charly Cox is an ICF Professional Certified Coach, who trained with CTI and ORSC. She is the Founder of Climate Change Coaches, an organisation that delivers training and coaching programmes to equip people to build better relationships, move past barriers, and inspire action on climate change. She was the recipient of the Coaching at Work Editor's Award for Contributions to Climate Coaching in 2021. One of the first coaches to use the name climate change coach, Charly still coaches in her own private coaching practice, and is the author of Climate Change Coaching: The Power of Connection to Create Climate Action (due out with Open University Press, June 2022).
Presenter/Host 2
Lydia Stevens is an executive coach, thinking partner, trainer and facilitator. After 20 years working as a consultant in sustainable development, Lydia re-trained as an executive coach to work with companies, teams, communities and individuals to serve people and planet. Lydia has been an active member of the Climate Coaching Alliance since its inception. She co-founded Climate Biodiversity Coaching with Jackie Arnold, offering a climate and biodiversity coaching course to deepen the multiple contributions coaching offers the word today and for future generations. Lydia has traveled extensively and understands different contexts, cultures and the fragility of the world around us. Where relevant she brings a passion for nature and cross-cultural learning into her coaching, including lessons from Indigenous wisdom. Lydia speaks English, French, Spanish and some Italian. She remains passionate about working in support of people and planet.
Presenter/Host 3
Sophie Welch is Programme Development Lead at the Academy of Executive Coaching. Over the last year Sophie collaborated with AoEC colleagues to bring their new programme, 'Coaching in the Climate Crisis: A Certificate in Climate Coaching' to fruition, and she was privileged to join fellow coach practitioners as a participant on the programme pilot. Sophie's professional background in ethics and integrity, her personal relationship with climate and ecological breakdown, and a healthy dose of existential reflection, all inform her understanding of what it means to be a climate conscious coach. '…get up, put on your shoes, get started, someone will finish' (Revolutionary Letter #2, Diane di Prima)
Posted By - Lydia Stevens
Email - lydia.richardson@icloud.com