Registrations have closed.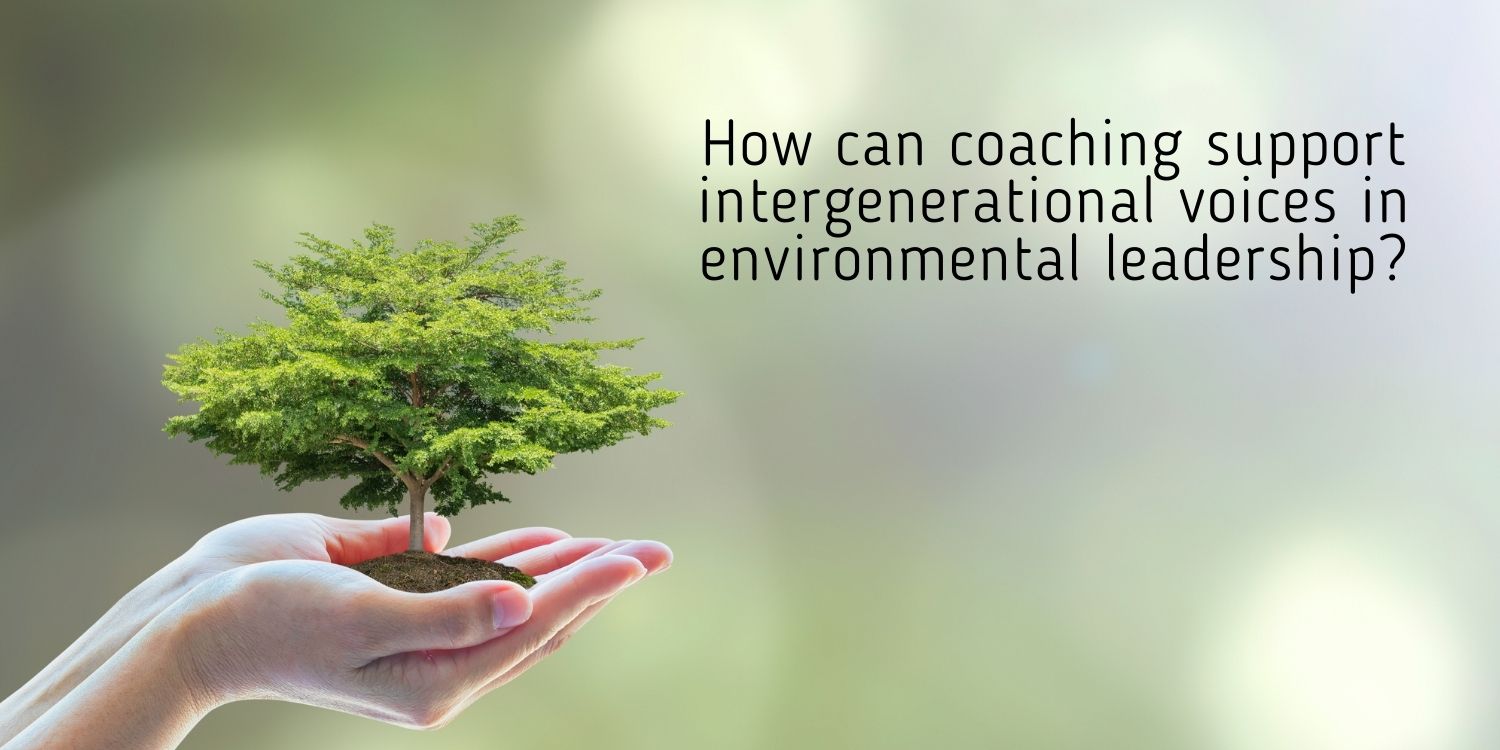 How can coaching support intergenerational voices in environmental leadership?
1115
1115 people viewed this event.
The Know You More (KYM) coach community has come together to drive the topic of environmental leadership, by creating learning, awareness, impact and engagement amongst peer coaches and our coachees.
In this workshop, hosted by Lindsey Ladhams and Jasmine Gill, we will share where we are on that journey and invite participants to help us shape the discussion about how coaches can support people at any stage of the eco-phase cycle. The presentation will feature young people's voices from the KYM LevelUp programme on how coaching has made a difference to them.
Breakout rooms will offer an opportunity for everyone to have a voice, to take ownership of their own environmental leadership and commit to some first steps.
PLEASE NOTE THIS SESSION WILL BE RECORDED FOR USE IN THE CCA SEEDBANK WHICH WILL BE FREELY AVAILABLE TO VISITORS TO THE CCA WEBSITE. KVA WILL ALSO USE THIS RECORDING FOR THEIR RESOURCES. BY ATTENDING YOU ARE AGREEING TO THIS HAPPENING, THANK YOU.
Additional Details
Event Timezone Reference - UK
Presenter/Host Bio
Camilla Degerth Founding coach at KYM, coaches teams and individuals in cross-cultural leadership and has extensive experience from working and living across three continents supporting professionals, emerging leaders, executives and their partners through times of change. Creating a global mindset while discovering and strengthening identity is a key aspect of her work. Camilla joined CCA in 2020 to explore and define, with likeminded people, what her role as a professional leadership coach is in the fight against climate change. Coaches who join the Know You More (KYM) digital coaching community are experienced, independent practitioners whose own values align with the social purpose mission of KYM. All coaches commit to participating in pro bono work alongside their professional contracts, which is growing the reach of coaching access and developing leadership skills amongst 18-25 year olds. Climate awareness and action is emerging as a key priority in the community and presenters will include members of the KYM coach community as well as KYM coachees from the LevelUp programme.
Presenter/Host 2
Lindsey Ladhams is a KnowYouMore Coach and coaches individuals to achieve their career goals, whether that means a career change or getting unstuck in their current career. Lindsey has experience in working with clients on a health and employment trial, both out of work and in work, to achieve their goals. Having had an interest in environmental issues since being a student in the 1990's, Lindsey was introduced to the idea of Climate coaching in 2020 through Reciprocoach and has found first hand how coaching can encourage the mindset shift needed to start taking small steps.
Posted By - Camilla Degerth & Lindsey Ladhams
Email - support@lindseyladhams.com