Registrations have closed.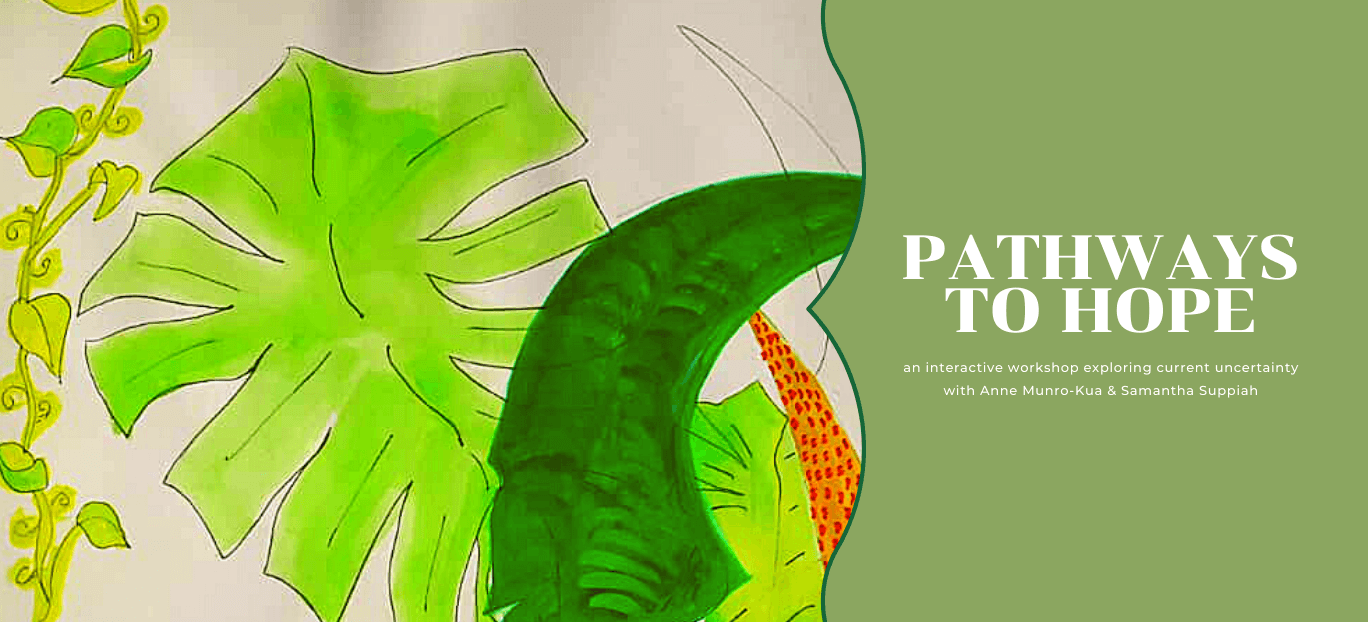 PATHWAYS TO HOPE
987
987 people viewed this event.
As responsible leaders, entrepreneurs and professionals, we are confronted with unprecedented challenges to running life and business as usual, challenges from the impact of COVID-19 pandemic and the complex devastating effects of climate change.
While the tragic volatile disruptive impact of this scenario can be overwhelming, we have an enormous opportunity to audit our relationship with the planet, and be brutally honest about the degenerative practices that got us into this mess. We are being called on to radically transform ourselves to lead a regenerative equitable future. The question is where do we start?
Here, we explore our experiences in grappling with helplessness, anxiety, and guilt – and in finding collaboration, courage and hope.
In this free-to-attend virtual dialogue, we invite you in as co-explorers.
Additional Details
Event Timezone Reference - Malaysia
Presenter/Host Bio
Anne Munro-Kua leads AMK Transformations (founded 1995), which delivers customised relevant programmes to leading personnel in key sectors and communities. AMKT specialises in cutting edge facilitation and coaching approaches proven to co-create the conditions needed for client partners to develop holistically, their specific talent and outcomes. In the midst of the radical, rapid and volatile shifts in Climate and Technology, Anne helps her partners chart a pathway towards a sustainable future, a task that has arguably never been more needed.
Presenter/Host 2
Samantha Suppiah is a design strategist for sustainability and regeneration. She is a chartered engineer (CEng MCIBSE) in urban design, architecture, engineering and construction. Samantha informs and facilitates design in complex multidisciplinary contexts, ensuring environmental, carbon and social sustainability aims are met and exceeded. Samantha's interests are in net-positive, biophilic, participatory and informed design, seeding radical innovation, and implementing holistic measures for climate and social resilience.
Posted By - Samantha Suppiah
Email - samantha@urbandoughnut.asia