Registrations have closed.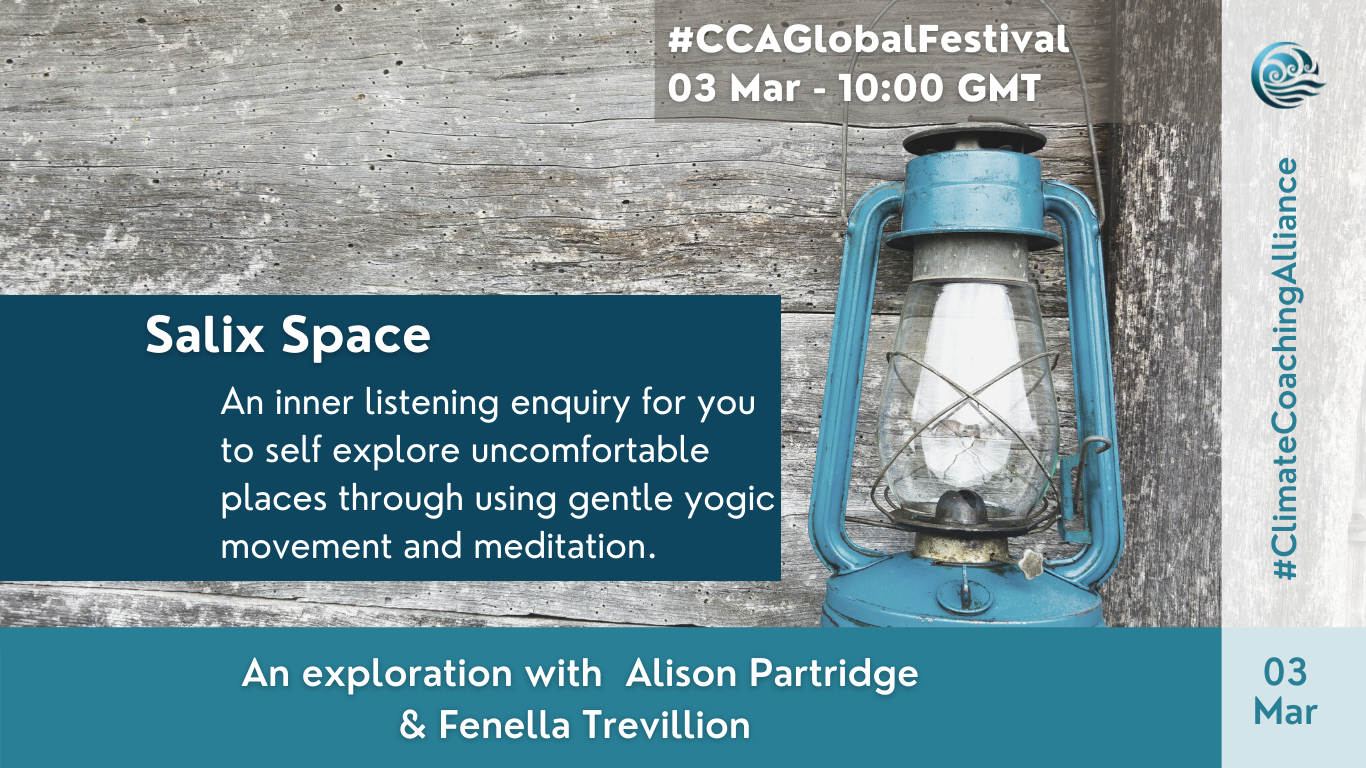 Salix Space
747
747 people viewed this event.
An inner listening enquiry for you to self explore uncomfortable places through using gentle yogic movement and meditation
We invite you to join us in the Salix Space. Salix is a Willow tree with healing properties in its bark, it was chewed by the Romans in ancient times to relieve pain. Through the confluence of meditative practice, yoga-inspired movement, breath work and coaching inquiry we created an experience of exploration and restoration with you. You might choose to be on your mat, in your chair or in an outside space, all are fine. Do bring a pen and paper for journaling.
Additional Details
Event Timezone Reference - United Kingdom
Presenter/Host Bio
Fenella Trevillion ( BSc, CQSW) and Alison Partridge ( Yoga Alliance, 2,000 Hours) share long careers in public services across a variety of leadership and commissioning roles. In the last ten years both have established successful new careers, Fenella as an executive coach and Alison as a yoga teacher. They have both trained in meditation and mindfulness and draw on these practices in their work separately and together. They are passionate about reaching a wide range of communities and work through a social, climate and racial justice lens. https://www.fenellatrevillionassociates.org/ https://yogaforeveryoneoxford.com/
Posted By - Fenella Trevillion
Email - fenella.trevillion@gmail.com