Registrations have closed.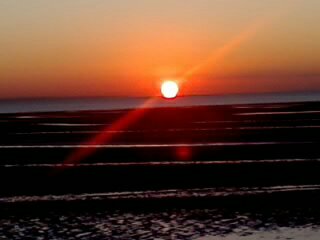 The coaching effect: helping public leaders act on climate change
1056
1056 people viewed this event.
How can coaching support public leaders develop their pathways for action on climate change – to enable them to plan public services for future generations, to build resilience in the communities they serve and be congruent to their values, beliefs and feelings?
In this session, we will reflect on the challenges that public leaders will face from a changing climate at strategic, community, organisational and operation levels. Using participative methods, we will explore how marrying coaching with the common climate change interventions that leaders will need to implement, might improve outcomes for future generations. Drawing on real scenarios from public bodies across Wales to illustrate the complexity that leaders are facing to respond to the climate change challenge, we will open a discussion on the added value that coaching would bring.
Wales has been leading the world as the only country to legislate for the UN Sustainable Development Goals through its ground-breaking Well-being of Future Generations (2015) Act. This calls for public agencies in Wales to make sustainable development their central organising principle and requires that decision-makers must take account of long-term strategic challenges, such as climate change in what they do. Recent research suggests, 5 years into enactment that this requirement is challenging leaders in Wales. How can coaching prepare and support them through this challenge?
PLEASE NOTE MUCH OF THIS SESSION WILL BE RECORDED FOR USE IN THE CCA SEEDBANK WHICH WILL BE FREELY AVAILABLE TO VISITORS TO THE CCA WEBSITE. BY ATTENDING YOU ARE AGREEING TO THIS HAPPENING. BREAKOUT DISCUSSIONS WILL NOT BE RECORDED. THANK YOU.
Additional Details
Event Timezone Reference - GMT
Presenter/Host Bio
Tanya Nash is a professional coach and sustainability expert, who partners with people who are trying to make a difference.   She works with individuals, teams and organisations at a human scale, to mutually inspire, empower and galvanise action for a positive, fairer future.  She works side-by-side with people in the space where coaching, sustainable development and futures meet to navigate the complex socio-ecological issues that can seem so overwhelming.  A former teacher, she is now a sustainability and public policy expert and coach, spending 20 years working with leaders in public sector and voluntary organisations in Wales to put sustainable development at the core of public service.   She has the unique experience of working in local government, Welsh Government and with Wales's Future Generations Commissioner and the Public Sector Ombudsman, tackling social and ecological injustice.
Presenter/Host 2
Dr. Alan Netherwood provides expert consultancy advice and research on sustainable development, climate adaptation and public policy. Leaders from Local Government, Welsh Government, UK Government Departments, Health Boards, Commissioners, Public Services Boards, third sector bodies and charities have worked with Alan since 2007 to develop their capacity, strategy and delivery. Alan is an Honorary Research Fellow at Cardiff University focusing particularly on climate change governance and governance for future generations – this work focuses among other things on leadership and policy entrepreneurship. He is currently writing the Welsh Summary of the UK Climate Change Risk Assessment for the UK Climate Change Committee and supporting regional and local government bodies in building in climate adaptation and risk and regional approaches to the climate emergency – this involves working with elected and non-elected leaders. Alan has contributed to international debates on this issue including chapters in forthcoming publications: Giving Future Generations a Voice: Normative Frameworks, Institutions and Practice Editors: Lawrence and Linehan Edward Elgar Publishing (2021) Leadership for a Green World Edited by Andrew Taylor published by Routledge
Email - tanya.nash1@outlook.com