Registrations have closed.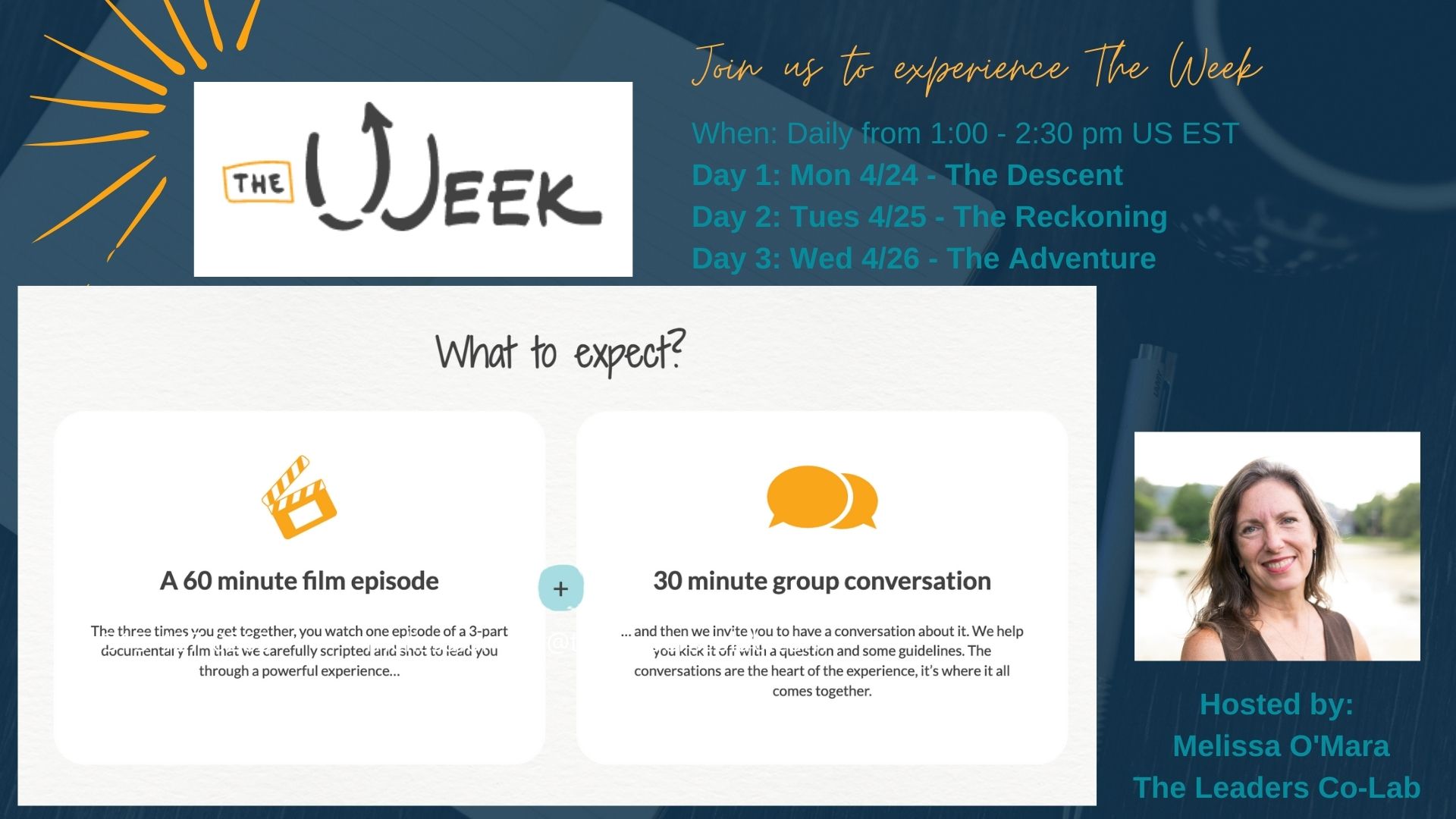 The Week: A Shared Journey & Discussion on the Climate Challenge (3 days, 90 minutes each)
95
95 people viewed this event.
Hosted by CCA-US Member Melissa O'Mara & The Leaders Co-Lab. We are offering an opportunity to experience this free program developed by Frederic Laloux and Helene Gerin, and team.
The environment is breaking down and the climate is changing rapidly.
The Week is a group experience to help us see what's coming and what we can do about it. Recently, it's been hard not to notice how fast the climate is changing. Experts say it will get worse really rapidly.
The Week is for those of us who want to know how this will affect us, in the next 10, 20 or 30 years and what we can do about it.
Day 1 – The Descent: April 24th – 1:00 – 2:30 pm
Day 2 – The Reckoning: April 25th – 1:00 – 2:30 pm
Day 3 – The Adventure: April 26th – 1:00 – 2:30 pm
Too often, this issue feels abstract and overwhelming. The Week is a way to engage this issue, for real, with our friends, family or colleagues. It doesn't tell us what to do, but empowers us to make up our own minds. So that we can say down the line: I knew what I needed to know, I did what I need to do and I have no regrets.
To learn more about The Week – check out their website here – https://www.theweek.ooo/
Additional Details
Event Timezone Is - US EST (NY Time)
Registration Deadline - Apr 24, 2023
Presenter / Host Bio
Melissa O'Mara is a partner and advocate for the growing population of conscious leaders who are proactively transforming business into a force for good. In 2014, she founded The Leaders Co-Lab.
At The Leaders Co-Lab, we believe meaningful change requires both inner and outer work, at both an individual and systems level.
We provide immersive systems support acting as coach, catalyst, consultant, guide and co-activator for leaders who are committed to developing themselves and their teams to play a "bigger game", to lead better together, with compassion, courage, competence and inner coherence.
We are not "one-size-fits all". Depending on the specific needs of each leader and each team, we work to enhance individual and organizational wellness, personal and systems awareness, and inner and outer agility. Our goal is to develop resilient, agile, collaborative teams who are focused and motivated to deliver innovation and change that matters and that is sustainable.
Before founding The Leaders Co-Lab in 2014, Melissa held innovation leadership and intreprenurial roles at Schneider Electric, IBM, and Andersen Consulting. 28 years in various roles including information systems consulting, project management, change management, consultative solution sales, solutions sales management, professional coaching, and leadership development.
Posted By - Melissa O'Mara
Email - melissa.omara@theleaderscolab.com