Registrations have closed.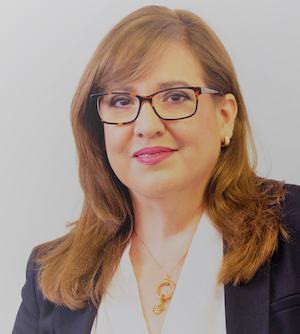 Transforming our Impact: Elevating effective science based leadership in every boardroom
717
717 people viewed this event.
Creating science-based goals, strategies and implementation plans for organisations is a fundamental pre-requisite to address the climate change disaster.
But in boardrooms across the globe, the leadership voice and influence of scientists is significantly under-represented.
Coaches can play a crucial role in elevating and accelerating leadership capacity within scientists so that they maximise the effectiveness of their advocacy.  But are we doing enough?
Dr Ruby Campbell, a scientist herself and leadership coach, has developed a simple and powerful approach to enable coaches to achieve this. 
At this session she will openly share this, and her learnings about how to elevate scientists and their leadership.
During the pandemic we have come to appreciate the power of scientifically informed decision making. And as we move to take climate action seriously in the coming decade, it has never been more crucial to the future of our planet that we focus on the effectiveness of leadership decision-making at all levels. How can we ensure that climate change – easily the most complex global challenge of our time – is collectively addressed by the right minds around the table for scientifically informed decision making? In her book Scientists in Every Boardroom: Harnessing the Power of STEMM Leaders in an Irrational World, Dr Ruby Campbell shares research about how STEMM (science, technology, engineering, maths and medicine) leaders can be integrated into key decision-making circles within government, and corporate boards globally.
In this workshop, Ruby will help you to:
Develop a deeper understanding of how essential leadership skills have evolved and which ones are non-negotiable for the 21stCentury (also known as the 4th Industrial Revolution).
Develop greater awareness of systemic factors preventing STEMM leaders from achieving senior leadership/executive roles and how to address them.
Develop an understanding of the 7 umbrella modules of the SCIENCE of Leadership framework and how to apply them when coaching STEMM leaders for better outcomes.
Additional Details
Event Timezone Reference - USA
Presenter/Host Bio
Dr Ruby Campbell is the Founder and Managing Director of ProVeritas Group Pty Ltd, an Australian company offering learning & development services since 2010. She is known for helping leaders transition to influential, values-based leadership roles, always applying evidence-based coaching psychology and leadership development tools. Ruby is a Fellow and REI Council member of the IOC, McClean, Affiliate of Harvard Medical School, and Adjunct Professor, Mentor and Facilitator at the University of NSW Business School. She is an international conference presenter and academic reviewer for the International Leadership Association. Prior to becoming an executive leadership and systemic team coach, Ruby enjoyed a successful career as a scientific senior leader in the pharmaceutical and biotech industry for over 25 years. Ruby's book Scientists in Every Boardroom, has received accolades from peak STEMM organisations and was selected as the conference book at the Collaborate-Innovate Conference in 2020 and 2021 by the Cooperative Research Centres Association. In conjunction with courses offered by the Governance Institute of Australia, it was the reference text for the ground-breaking program Towards Diverse Boards: Pathways to Directorship. Ruby has a Bachelor of Applied Science (1st Honours) and a PhD in Science (Physical Chemistry) from the University of Technology, Sydney. She has an MBA (Executive) from AGSM/UNSW School of Business and a Masters in Coaching Psychology from The University of Sydney. She is also an ACT, Hogan, and Mental Toughness (MTQ48) certified practitioner.
Email - info@climatecoachingalliance.org