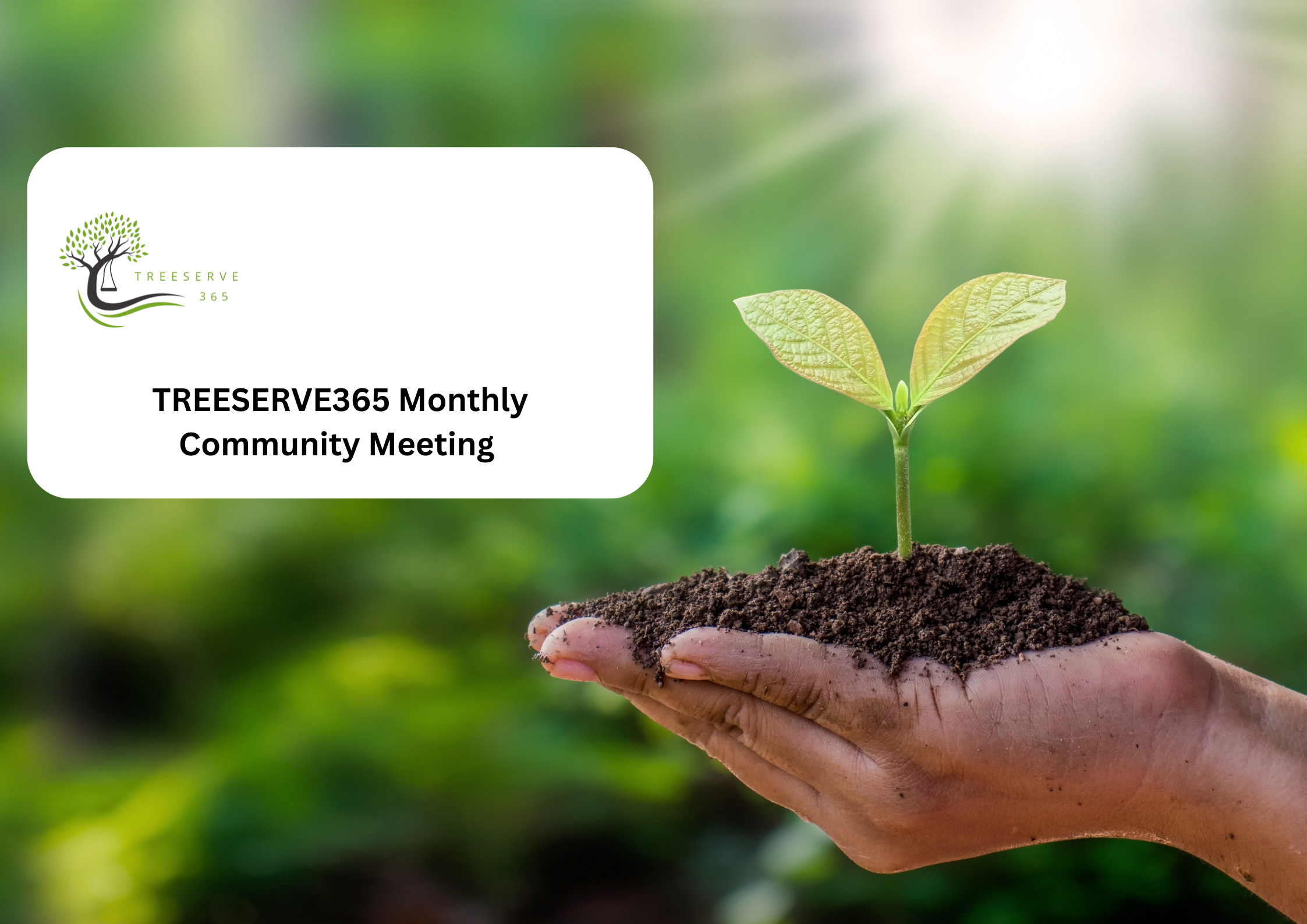 Treeserve365 – Community monthly meeting
114
114 people viewed this event.
In this month's edition of the Treeserve365 monthly event, we are thrilled to be joined from Lebanon by Ramona Fricke. She will share with us insights and key learnings from her journey as the lead strategist of theOtherDada, a pioneering B Corporation re-envisioning cities as "interspecies habitat" – a place where humans and other forms of life can thrive alike. Not only do they bring biomimicry-based architecture and nature-based solutions into Middle Eastern cities, they also have earned a reputation as very effective forest-makers on places previously deemed unworthy of societal attention or investment.
During the session, Ramona will share about their experiences as local pioneers implementing the highly praised Miyawaki Afforestation Method (also referred to as "tiny forests" or "pocket forests"), and why bringing people to plant trees together can feel like an act or revolution, liberation and healing – even and especially in a country in as deep of a socio-economic crisis as current day Lebanon.
Developed by Japanese Botanist Dr. Akira Miyawaki specifically for densely populated cities, the technique used by theOtherDada is especially interesting for people with limited access to space – but can also equally be used for large-scale projects and has been tested in thousands of projects worldwide since its invention in the 1980s.
Mimicking the Climax Forest, the technique creates highly dense and diverse native forests without any use of chemicals – all while restoring the soil and leveraging plant companionship to achieve rapid growth and self-sufficiency after only 3 years – largely cutting down maintenance costs.
Unlike most afforestation methods, the technique does not solely focus on trees but on all layers of the forest – including shrubs and ground cover with 4-5 plants per sqm (traditional monoculture has around 1 Tree every 2 meters).
Since their start in 2019, theOtherDada has planted 13.300 trees & shrubs of 32 different native species reclaiming 4200 sqm of degraded land on traffic islands, damaged school playgrounds, riverbanks previously used as informal landfill, and a highly degraded mountain in a ski resort. With another 1500 confirmed until the end of this year!
If you are new to the community, the TREESERVE 365 challenge involves planting trees in our local communities whilst mirroring our efforts in developing countries in the southern hemisphere. This project was launched on Earth Day, 25th March 2023, at the Climate Coaching Alliance's Global Fringe Festival.
We expect to learn a great deal over the next year – about conservation, biodiversity, and how the climate crisis is affecting people and the planet in other parts of the world. And we hope that TREESERVE 365 will foster many partnerships and collaborations as people take time to connect with nature, their local communities, and people from around the globe.
To make this project a success, we are going to need land, trees, connections, information, funds, tools, people and more – all over the world!
You can already learn more about Treeserve365 and Join our mailing list by registering on our website: https://treeserve365.org/, where you can also find links to our social media channels.
We are looking forward to seeing you at our monthly meetings on the 25th of September 2023, at 8 PM GMT You can use the following link to register: https://us02web.zoom.us/meeting/register/tZUkc-ygpzIsGd08NJSnl0DCuJfEZnTuduWr
Additional Details
Event Timezone Reference - GMT
Registration Link - https://us02web.zoom.us/meeting/register/tZUkc-ygpzIsGd08NJSnl0DCuJfEZnTuduWr
Presenter/Host Bio
Ramona felt called to join theOtherDada after witnesing Adib's talk on "Planting Liberation" for the Slow Factory. She, too, is a Bio-Leadership fellow with a major interest in regenrative Business Development. She studied Philosophy, Politics & Economics (PPE) with a focus on the Middle East, particularly Bedouin tribes in Jordan with whom she has lived previously. She has a strong background in system's theory, conducting and leading interdisciplinary research projects as part of her previous work for the Chancen eG and her scholarship by the German Academic Scholarship Foundation. Ramona holds a Social Innovation Management certificate by the Amani Institute and is currently in-training to become a Women-centered Leader, Coach, and Facilitator. She designs tOD's internal structures / processes and social interventions. Alongside Adib, she steadily develops tOD's business model and impelments consultancy projects for other stakeholders. She believes that in order to fight climate change, we do need th heal people's disconnect from themselves, each other, and nature itself - rather than just coming up with new technologies.