Registrations have closed.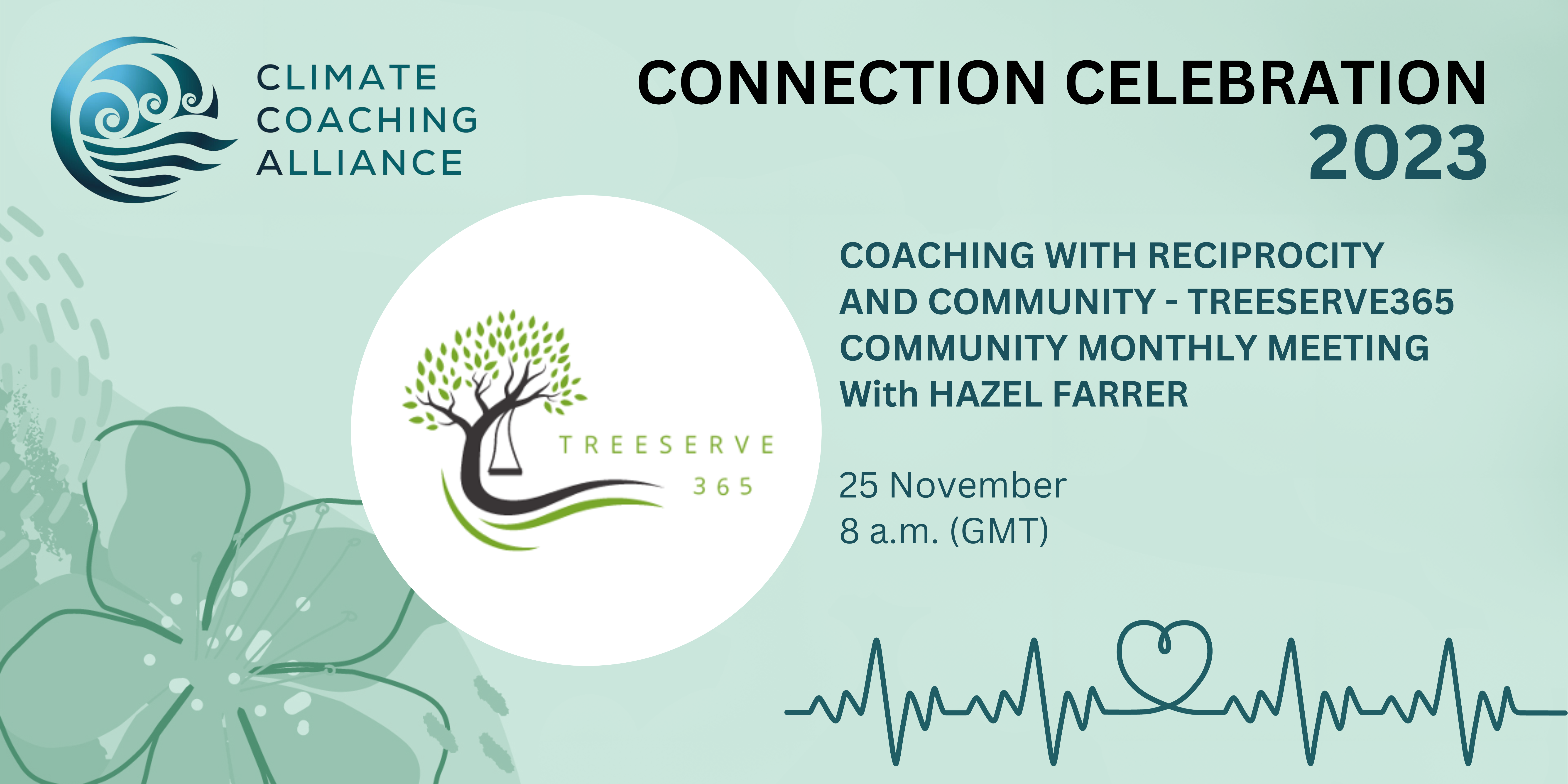 Coaching with Reciprocity and Community- Treeserve365 community monthly meeting
172
172 people viewed this event.
Trees give us a unique opportunity to witness coaching in action. Trees teach us about strength, endurance and resilience, they show us how to manage our energy, use resources wisely, nurture relationships and maintain inner balance. Their individual purpose also serves the whole community, and every part of the tree is essential to the purpose.
Join us for this monthly Treeserve365 event dedicated to connection, to understand natural principles through the language of trees and how trees communicate through their chemical processes, their symbiotic relationships, mutual community and kin-centred living and what this teaches us, and to experience practical co-coaching with trees using examples from forest bathing and one-tree coaching, tree maps and mindfulness techniques.
If you wish please bring a plant, small tree or picture of a tree to work with.
Additional Details
Event Timezone Reference - GMT
Registration Link - https://us02web.zoom.us/meeting/register/tZUkc-ygpzIsGd08NJSnl0DCuJfEZnTuduWr
Presenter/Host Bio
Hazel is a nature and wellbeing coach, corporate trainer, life coach, climate conscious coach and mindfulness teacher. She has an MA in mindfulness-based approaches and her thesis on nature-based mindfulness linked to climate, now influences her work and she integrates nature coaching, shamanic practices and personal mastery theory into all areas of personal and professional living. She currently teaches online mindfulness, nature connection, climate awareness and life management courses and webinars, runs in-person mindful-nature workshops and curriculum classes in schools to pupils and teachers and leads retreat in Portugal on well-being in nature, where she lives.
Email - sedaoui_amel@yahoo.fr