Registrations have closed.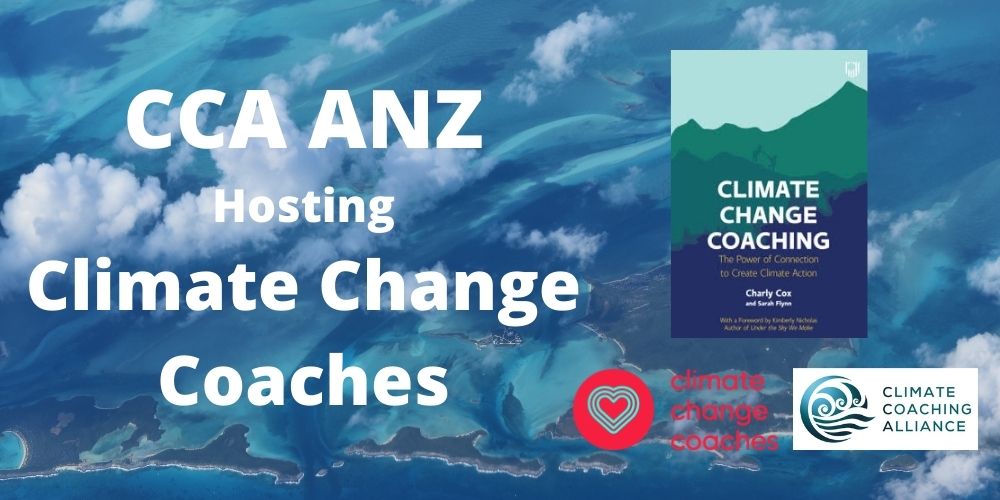 Frameworks for activating and sustaining change, with Charly Cox and Sarah Flynn
406
406 people viewed this event.
The CCA ANZ cohort is hosting Charly Cox and Sarah Flynn of Climate Change Coaches to explore the role of coaches in activating and sustaining climate action. Charly and Sarah will be sharing the key tenets of their recently released book – Climate Change Coaching: the power of connection to create climate action as well as sharing anecdotes from their work supporting transformative action in clients across the globe.
As with previous events we have hosted, this will be a highly participative session, with multiple opportunities to ask Charly and Sarah questions throughout the session. This will be followed by a facilitated Open Space break-out to explore various topics and questions amongst a group of peers in shared interest, purpose and energy. This session is for us to explore challenges, opportunities and conundrums together and generate even greater potential for impact in with our clients
Who is this session for?
This session is primarily for coaches working with:
– individual clients: helping people move from powerlessness to possibility
– collectives or networks: helping groups to overcome resistance and have better climate conversations
– organisations looking to galvanise company-wide climate action
Topics will include our role as coaches enable clients to identify purpose and connect to values; overcome scarcity and overwhelm; provide increased psychological safety in organisations and nurture resilience; support climate grief; and overcome burnout in highly-engaged climate active individuals.
We look forward to welcoming friends from across the global CCA network, as well as CCA and climate curious folk from all over the world.
Additional Details
Event Timezone Is - Australia & UK
Registration Deadline - Nov 30, 2022
Presenter / Host Bio
Charly Cox & Sarah Flynn from Climate Change Coaches
Presenter / Host #2
Hosted by the CCA ANZ Convenors, Jeanine Bailey, Alan Taylor & Tim Collings
Email - timc@4ileadership.com