Registrations have closed.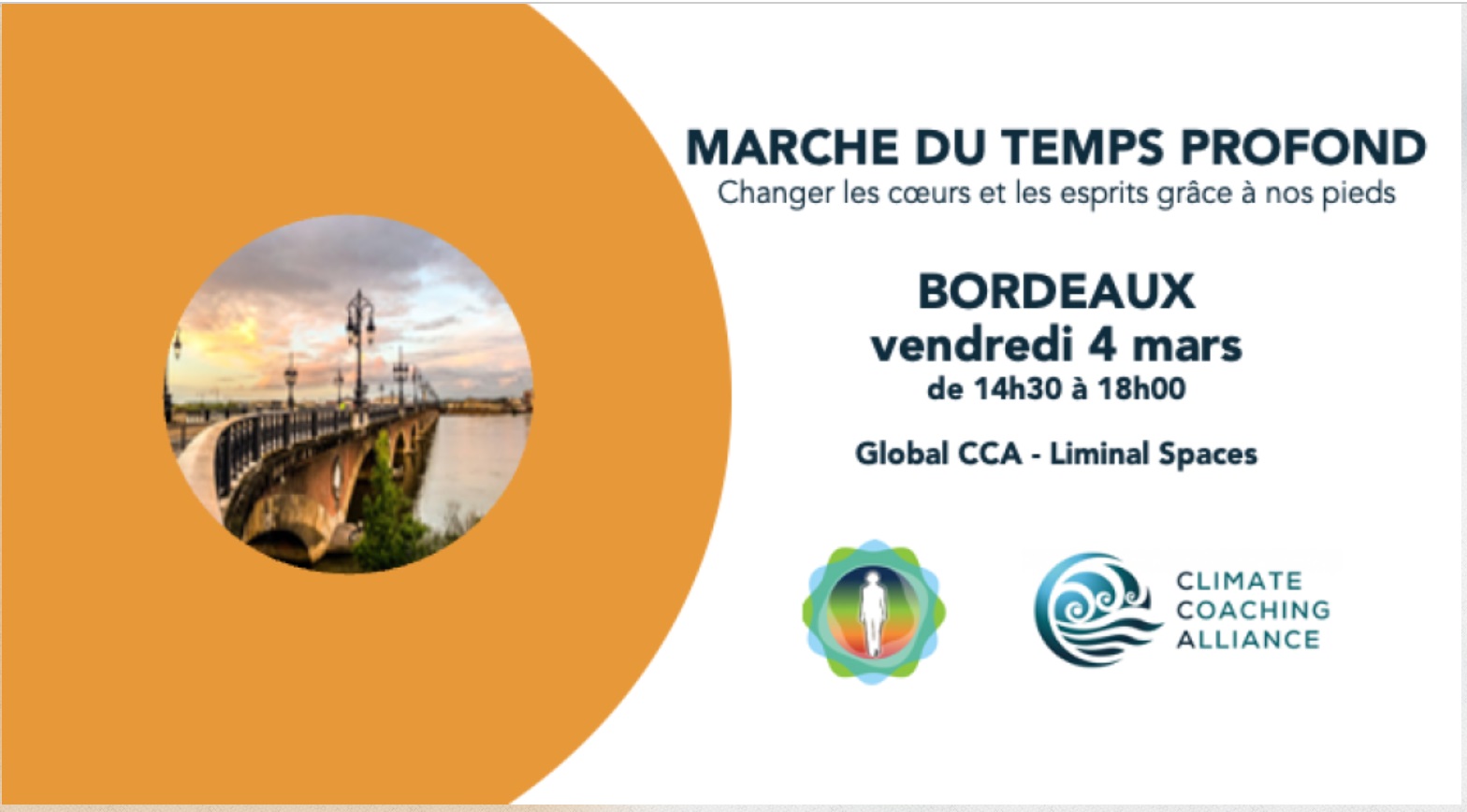 CCA FR Marche du Temps Profond (DTW)
332
332 people viewed this event.
Notre époque contient son lot d'imprévus, d'agitations et de tensions. Assurément, quand nous regardons autour de nous, sur de nombreux sujets : il y a urgence ! "Comment faire face au triste état de notre monde sans devenir fous ?", titre l'activiste Joanna Macy, dans son livre l'Espérance en Mouvement.
Cette approche de Deep Time Walk ouvre de merveilleux espaces-temps en relation à la Grande Histoire du Vivant et aux enjeux cruciaux actuels. La démarche est simple : à travers une promenade guidée de 4,5km, nous traversons les grandes étapes des 4,5 milliards d'années où la biosphère a su se déployer, en traversant naturellement d'intenses rebondissements. Cette expérience tête-cœur-corps réveille nos esprits & soutient les mises en action.
Nous partirons de la place des Quinconces à 14h30 au niveau de la colonne des Girondins, et nous clôturerons notre parcours à 18h00 au niveau de Darwin.
Cet évènement a lieu dans le cadre du festival de la Climate Coaching Alliance 'Liminal Spaces – Coaching in the Great Awakening'.
Additional Details
Event Timezone Reference - France
Presenter/Host Bio
Organisé par Emmanuelle Katz, Coach CCA FR
Posted By - ROSELYNE LECUYER
Email - emmanuelle.katz@gmail.com