Registrations have closed.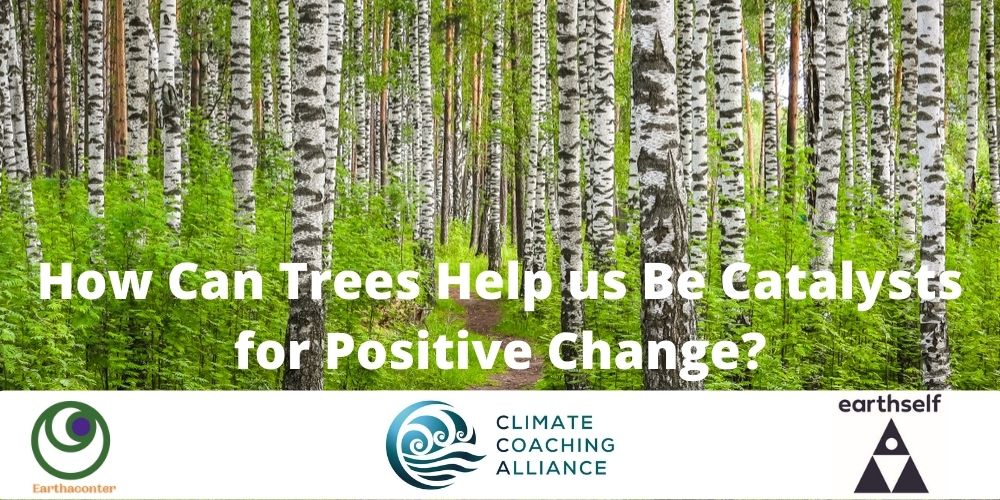 How can trees help us to be catalysts for positive change?
454
454 people viewed this event.
The fears we hold and the stories we tell ourselves can stop us from seeing our own potential, especially in moments of crisis like the one humanity is currently experiencing with our current social and environmental breakdown. Trees can help us see with new eyes and reflect back the natural wisdom within. In this experiential session, which includes live coaching demonstrations, we will journey together and explore:
What trees can teach us about our own potential
How to craft a greater vision of what's possible for yourself
How you can align yourself with natural wisdom through how trees function so that you can create positive change even in moments of crisis
You'll also leave this session with a complimentary invitation to continue the journey in a like-minded community of coaches, facilitators and trainers who are helping to bring nature and Earth into virtual spaces.
Hosted by:
Tabitha Jayne, Founding Director: Earthself, which helps leaders and teams create resilient life-sustaining organisations.
Lyn Man, Founding Director, Earthaconter, which helps individuals and coaches redefine what it means to be human.
Earthself and Earthaconter are united through a shared vision of a world where we are deeply connected with Earth, self and each other; loving and appreciating what makes us unique; and living in harmony with all that we need.
Additional Details
Event Timezone Is - United Kingdom
Registration Deadline - Mar 23, 2023
Email - tabi@earthself.org