Registrations have closed.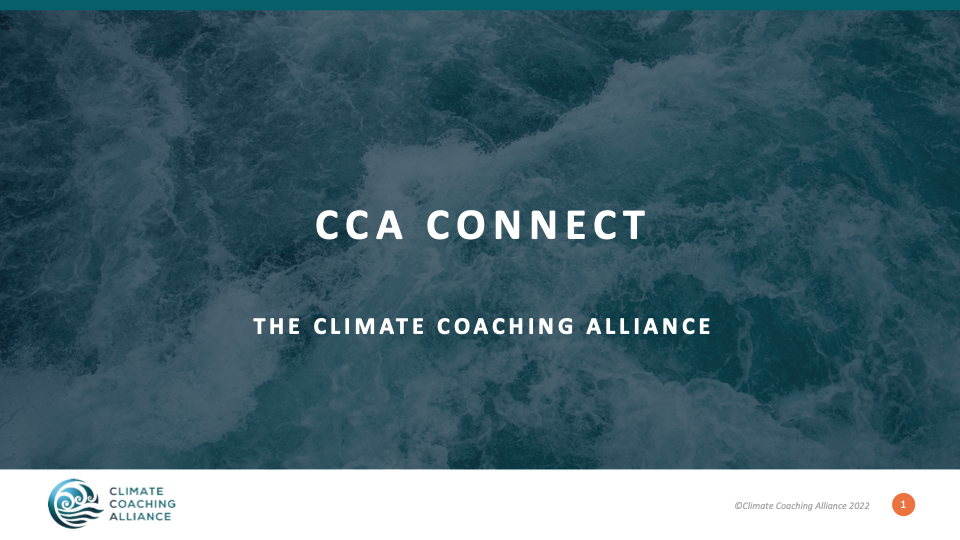 CCA CONNECT
194
194 people viewed this event.
🌍 Join Us at CCA Connect: A Monthly Gathering of CCA Global and local Communities members 🌍
This session will focus on Regenerative Coaching, applying research on Regenerative Leadership and personal coaching practice arising from it. This coaching practice is called ERDE, which stands for emancipation for regeneration through dialogue and unfoldment; ERDE is also German and means EARTH. The discussions will explore 1) what is the role of regenerative coaching in the transition form degenerative to regenerative systems and paradigms, 2) What is the role of regenerative coaches in this transition, and 3) in what ways can a related coaching practice unfold? The session will also share the latest news on the "CCA seasonal heartbeats" our exciting new programme and themes for the coming year
Why Join the CCA Connect?
At CCA Connect, we bring together members from all our global communities in a "cafe space" style where meaningful conversations take centre stage. It's a dynamic platform where you can share, learn, inspire, collaborate, and innovate alongside like-minded members who share your passion for climate action.
Mark your calendars for the next CCA Connect event and be part of an inspiring experience of connection, growth, and transformation. Join us as we create a global network of changemakers dedicated to positively impacting our communities and the world.
Remember, CCA Connect is a co-created event—your active participation and contribution make all the difference. Together, let's contribute to shaping the future of the coaching profession, by building the confidence and capability of coaches to accelerate climate action.
Looking forward to seeing you there!
Additional Details
Event Timezone Reference - GMT
Registration Link - https://us02web.zoom.us/meeting/register/tZYlfuGorDMqG9bpr025xUYAUW_sOzhQRojw
Email - communications@climatecoachingalliance.org