Registrations have closed.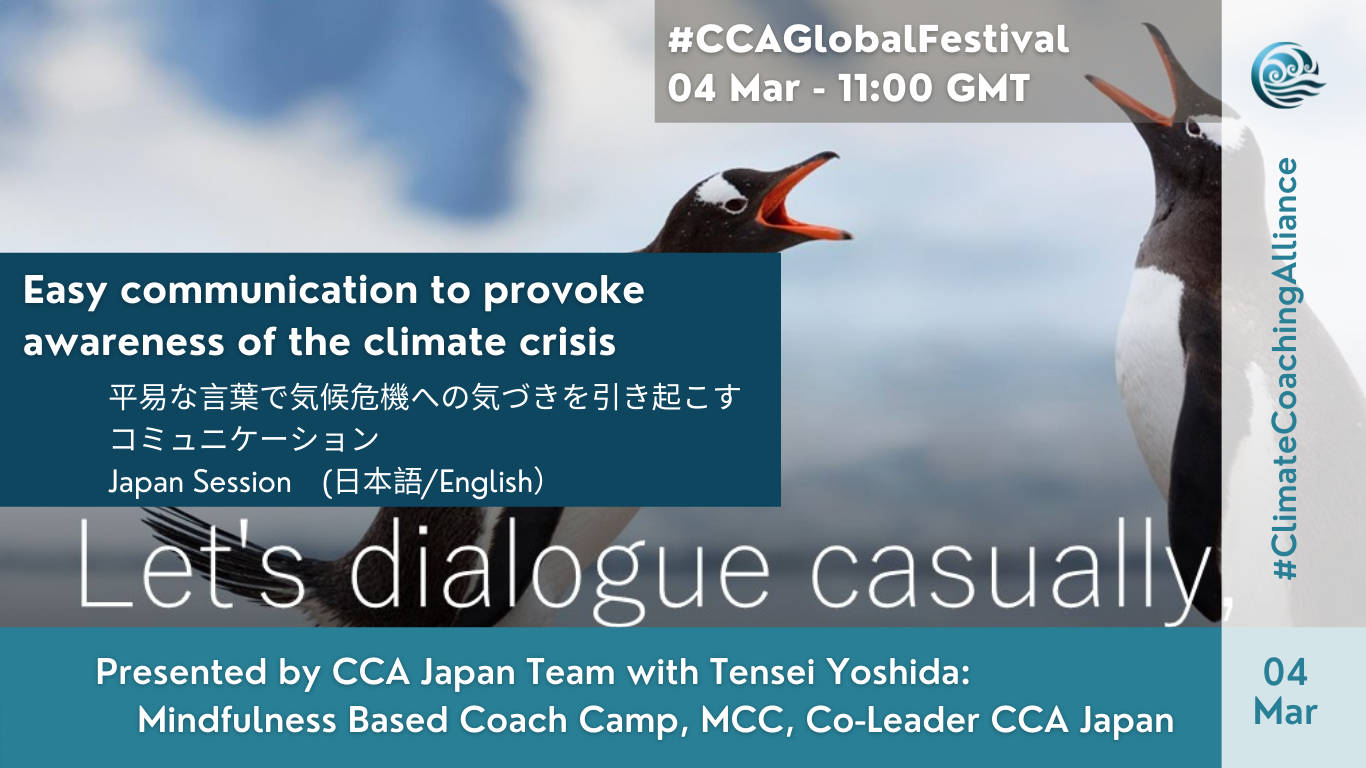 Communication to provoke awareness of the climate crisis without any difficulty
1028
1028 people viewed this event.
◆outline
Get tips on how coaches can effectively communicate with clients and other stakeholders about the climate crisis through the perspective of communication for marketing.
◆contents
Together we will watch a video of John Marshall applying marketing principles to a conversation about the climate crisis and use it as inspiration to discuss effective conversations with your clients and stakeholders.
※This session will be conducted in Japanese and English. The breakout session will be divided into Japanese and English speakers, and the shared time  will be interpreted into each other's languages.
This event is from 8-9 pm Tokyo time (11am -12pm GMT).
Additional Details
Event Timezone Is - Japan
Registration Deadline - Mar 23, 2023
Presenter / Host Bio
Tensei Yoshida, MCC His mission is to coach organizational transformation to address the climate crisis from a business perspective, coaching CEOs and executives, and team coaching for board members. He is the founder of Mindfulness Based Coach Camp, which trains professional coaches to implement mindfulness.
Presenter / Host #2
Aiko, Gen Z of MBCC She is a graduate of the Essentials( basic course of MBCC)ACTP of ICF, and Japanese Generation Z who is now studying nutrition and coaching after worked major IT company.
Event Language - Japanese and English -  Japanese will be interpreted into English, and the breakout sessions will be divided into Japanese and English groups.
Posted By - Tensei Yoshida
Email - tensei@mbcc-c.com