Registrations have closed.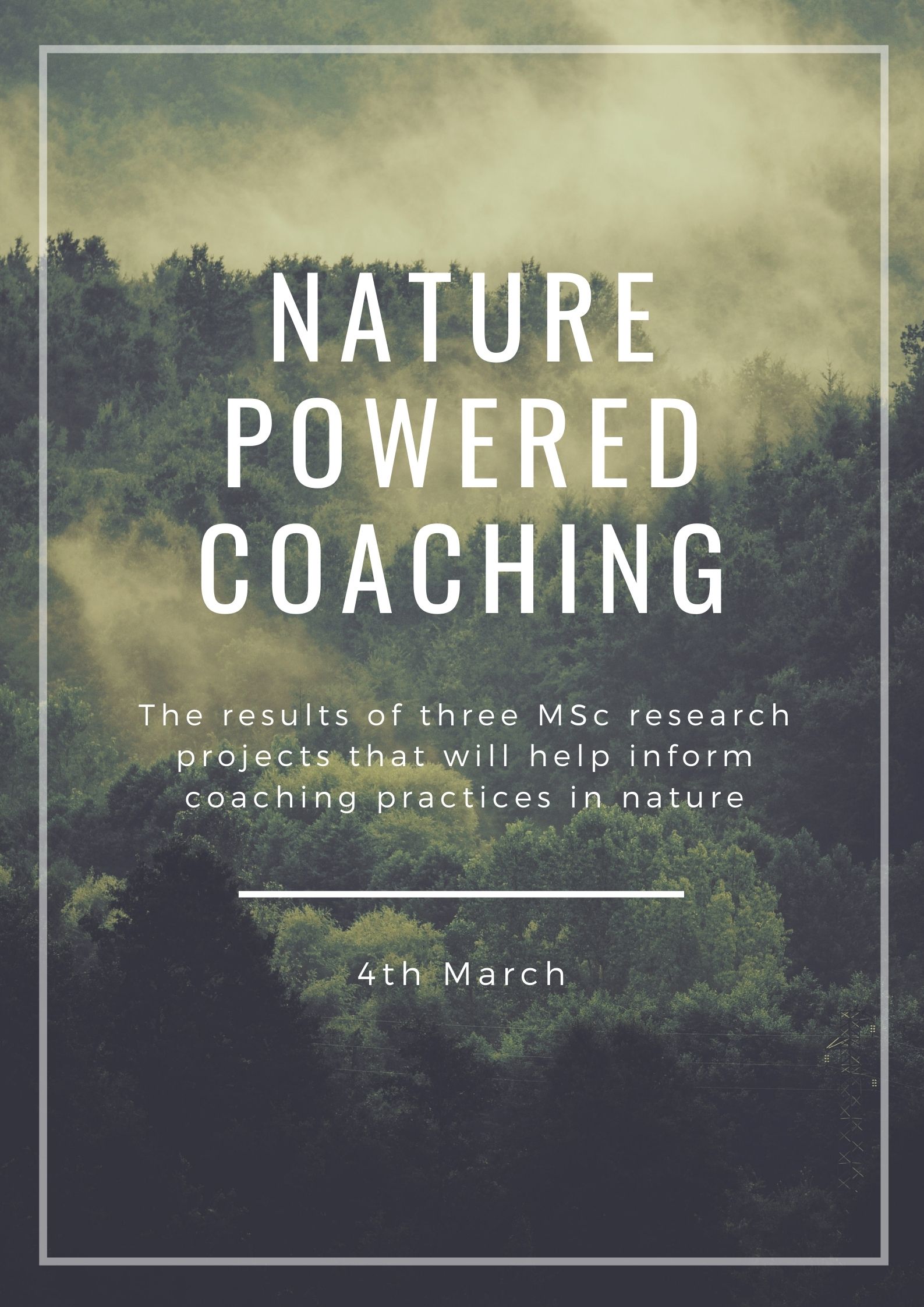 Research to inform nature-powered coaching
822
822 people viewed this event.
You're warmly invited to join three Coaching Psychology graduates who recently completed their MSc with distinction and researched in:
Adventure Guides and pro-environmental behaviour: what's the role of the ecological emotions in leaders who constantly work in nature? Elsa's keen interest in eco-psychology makes this research vital for all coaches.
LIFE model coaching: can the ecosystem be ethically used within a coaching conversation if the client has not raised the issue? Karen modified a positive psychology tool and shares the results of her research using it.
Coaching in Nature: does it make a difference if clients are coached in nature? Discover the results of Loes' exciting research with leaders.
Each presenter will briefly introduce their research for 8 minutes minutes and will be followed by breakout rooms for further and deeper discussion on the topic.
Additional Details
Registration Deadline - Jun 2, 2023
Presenter / Host Bio
ELSA VALDIVIELSO-MARTINEZ Elsa studied law and journalism, is a teacher at heart and just completed her MSc in Positive Psychology and Coaching Psychology in January 2021. https://www.instagram.com/elsavm_/
Presenter / Host #2
KAREN FINN Karen's previous studies in Social Anthropology informed her decision to use the portraiture research method for her MSc dissertation. https://elements.ltd/
Presenter / Host #3
LOES VAN MIERLO Loes is an accomplished leadership coach who has worked with corporate clients such as Google and WhatsApp. https://loes.eco/
Email - e.valdivielsomartinez@gmail.com