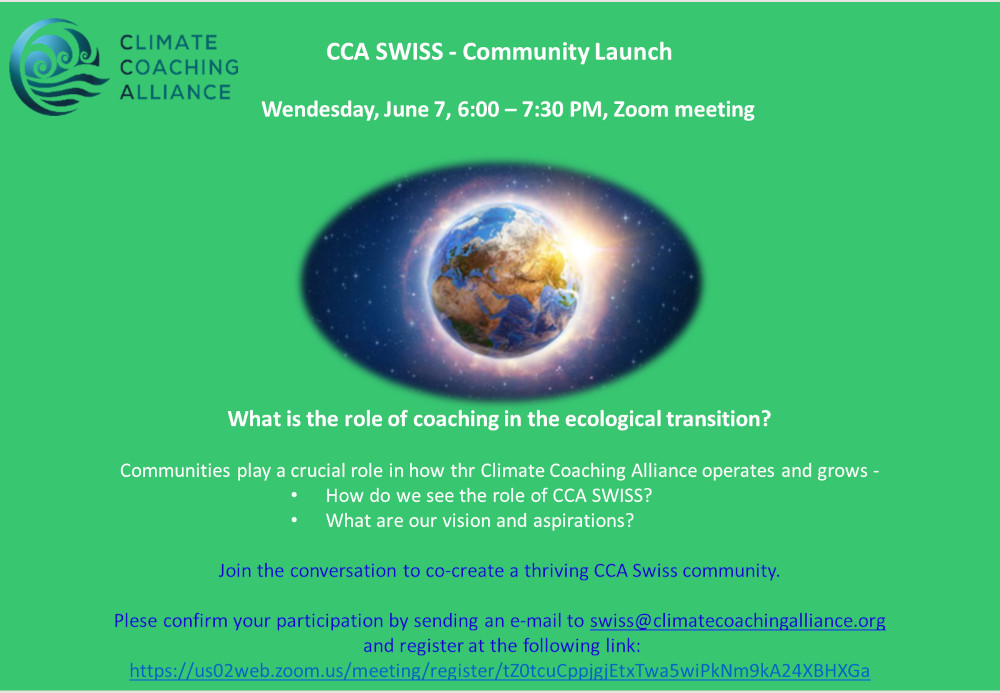 CCA SWISS Launch
136
136 people viewed this event.
The CCA SWISS launch will be the first gathering of the CCA SWISS Community. The objective of the meeting is to connect, share views and ideas, and co-create the community of practice of coaches and other leadership professionals working in Switzerland and committed to supporting viable, inclusive practices to maintain a flourishing planet for future generations.
To help us learn more about the mission, purpose and way of working of the Climate Coaching Alliance, Andra Morosi will co-host the event. Andra, founder of the CCA Francophone community and member of the CCA Communities Coordination Pod, will give us an overview of the work done by other CCA communities.
Join the conversation to co-create a thriving CCA Swiss community!
Additional Details
Event Timezone Is - Suisse
Registration Deadline - Jun 7, 2023
Posted By - diego raiteri
Email - swiss@climatecoachingalliance.org